One of the bonuses of reading literature meant for children is the enjoyment of perusing beautiful books where attention to the artwork is key. Enchanting illustrations and happy, colourful pictures show your child the possibilities that are opened up to them when they read and allow their imagination to run free.
The Bedtime Story Finder has all the information you need to find the perfect story for your child, whatever their preferences or reading abilities. This list focuses on picture books, but there are many other types of books to suit all readers available in our own online library.
Editor's Note: See more on our dedicated bedtime story topic page.
Three Little Pigs by Nicola Baxter
Fairytales can delight at any age, and Nicola Baxter's retelling of a much loved classic makes this book ideal for introducing little ones to the genre's captivating Once upon a time'. Your child will love joining in with the repeated chants of Little pig, little Pig, let me come in' as the Big Bad Wolf tries to catch each of the three, who are all the while courageously trying to make a safe home for themselves. One pig builds his house of straw, the other of sticks, and the last one of bricks. Which house might your little one choose to live in? Or will you together come up with ideas for a different kind of house to keep out such terrible intruders as the Big Bad Wolf? Have fun trying to outwit him; your eager little listeners will never forget it!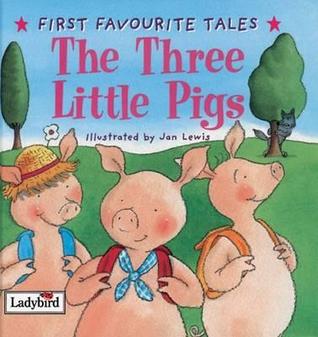 The Colour of Home by Mary Hoffman
Hassan's Year 1 teacher might want him to feel at home' at his new school in America, but after having fled war-torn Somalia with his family, the last thing Hassan can see in this cold land of dull greys and browns is somewhere akin to home. But an art project gives Hassan an opportunity to tell his story, and recapture his old life, and it is in doing so that he gradually begins to settle into his new surroundings. Karin Littlewood's illustrations are a joyful riot of colour, anticipating the moment when Hassan will freshly appraise his new home, opening his eyes to its warmth and beauty. Kids will be riveted by this book's emotional truth, and transformative power.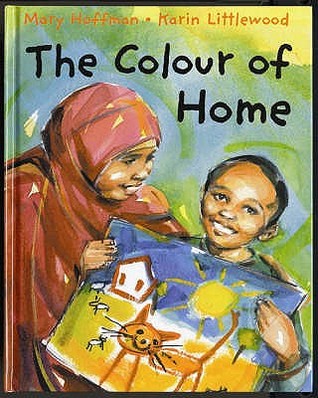 The Pirates Next Door by Jonny Duddle
Life in the gloomy seaside town of Dull-on-Sea is for Matilda exactly how it sounds, but all that changes when the Jolley-Rogers, a pirate family, move in next door. As Tilda and Jim Lad, the pirate son, begin their swashbuckling adventure, pirates start to turn the whole town upside-down. The townsfolk of Dull-on-Sea are soon awash with gossip as the pirates cause carnage, but will they change their tune when they discover the pirates' secret? My three-year-old godson absolutely loves pirates, and we had great fun reading about the Jolley-Rogers together in this highly engaging picture book.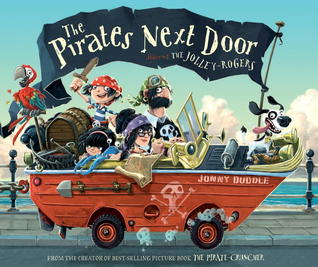 Happy Families Album by Allan Ahlberg
A 24-page book about fellow boxing rivals Mr Biff and Mr Bop, Mr Biff the Boxer is a book I recently passed to a young person who does boxing. It really allowed him to begin a relationship with reading – something he never felt he had prior to this. The book's illustrations help to tell the story of his family's efforts to get Mr Biff back in shape, in time for the annual charity match. It's a great choice for those just beginning to grasp the written word for themselves, with a relaxed comic flow to the writing, and ample repetition as it builds.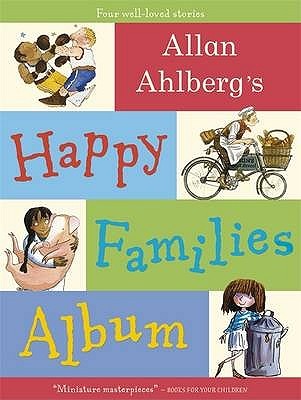 The Great Dog Bottom Swap by Peter Bently
Hilarious, inventive, and wonderfully fun to share with a child, or indeed with anyone you can find, this book attempts – you might say ambitiously – to answer the age-old problem of why dogs sniff each other's bottoms. It is the night of the summer ball, and all the dogs have their tickets ready. Like all well brought up dogs they hang up their bottoms in the bottom cloakroom, but disaster soon ensues … Find out what exciting things happen at the dogs' ball, and the ultimate answer to our great doggy puzzle.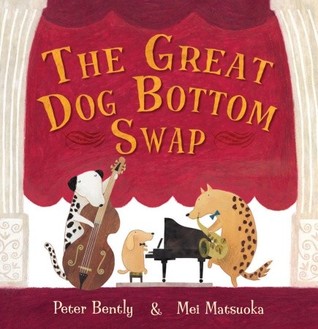 My Dog is a Carrot by John Hegley
A brilliant collection of really funny poetry that proves particularly popular with boys, the contents of this book are extremely creative and unusual, with one poem describing the trials and tribulations of living with a pet dog with a serious wind problem… Not for the faint hearted, the book's subject matter and attention-grabbing use of print and visual clues mean that even the most reluctant of readers will often find something to grab them in this outstanding collection.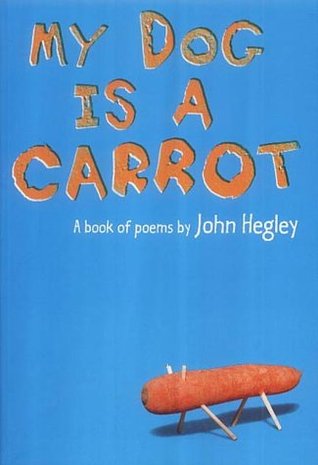 Are there any picture books that have your child wide-eyed in wonder? Let us know which one keeps them enthralled in the comments below.
More from the Sleep Matters Club