Did you know Dreams won National Bed Retailer of the Year?
It's in our nature to dream big, which is why we're so proud to have been voted the UK's Large Bed Retailer of the Year by the National Bed Federation in 2019, 2021, 2022 and 2023.
We're committed to helping you find a bed to love. Here at Dreams our specialist teams dedicate themselves to delivering an extensive range of high-quality products and manufacturing them at our very own Dreams Bed Factory in Oldbury, UK.
Our in-store Bed Experts are ready to offer their expertise, providing all the help and advice you need to choose the right bed or mattress for your sleep needs. Using our unique Sleepmatch technology, you're sure to find your perfect fit when you visit one of our 200 stores.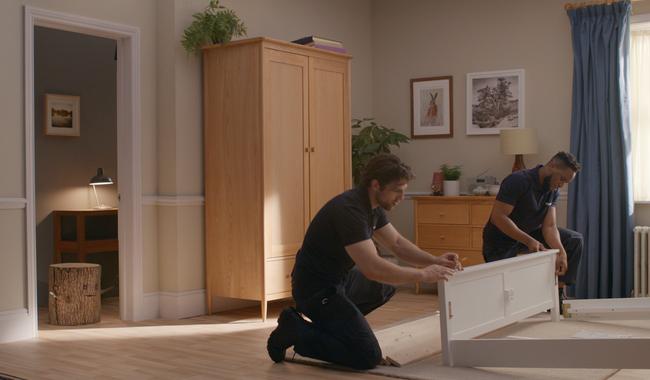 Our free delivery service, along with assembly and recycling options, make buying and fitting your new bed hassle-free, giving you more time to catch some Zzzs. Our delivery teams are professionally trained, clean and tidy, and will deliver to your room of choice.
We'll always aim to give you a fixed delivery date when you order with us. We'll also call and text you with a 2-hour timeslot before our expert team deliver your bed.
From our factory floor to your door, we've been helping the nation find a bed to love for over 35 years. And the feeling's mutual. That's why you voted us the UK's most loved bed retailer.
We need your email to send you a permanent link to your shortlist. You can view it anytime, retrieve it in-store or send to a partner.