The home measuring guide
Last updated: September 2023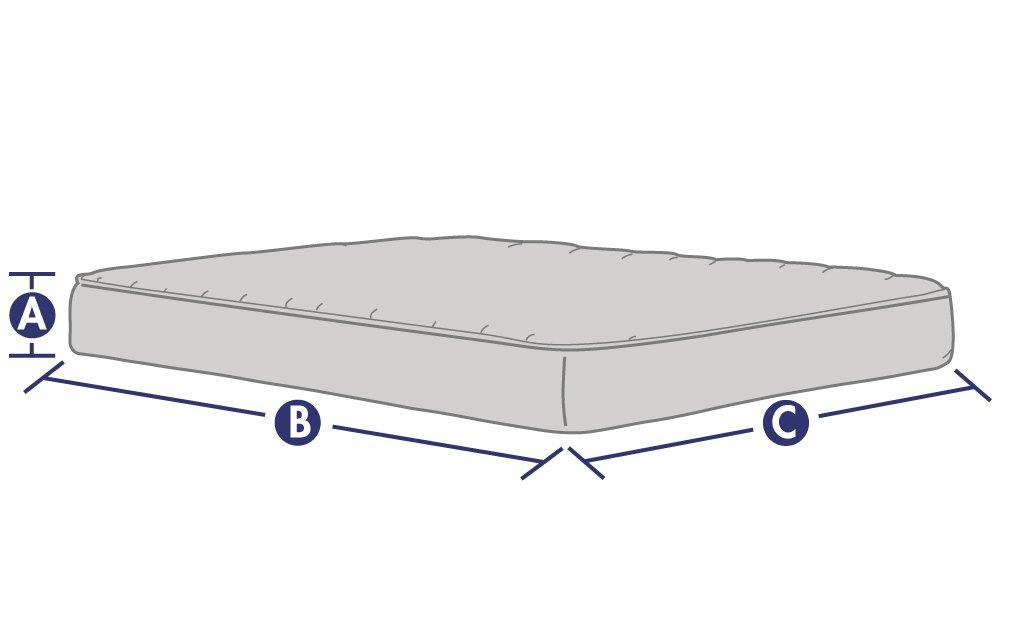 1. Find the dimensions of your chosen product(s)
Find and note down the dimensions of your chosen products before purchase. For low-height items, like bed frames and mattress width and length will suffice. For anything taller, you'll need to incorporate height too.
It's also important to note down the dimensions of the products within their packaging to be certain they can make their way through your house to the intended room.
Simply scroll down to the 'Dimensions' tab and then the 'Delivery' tab to make note of both sets of measurements. The information is provided on the product page.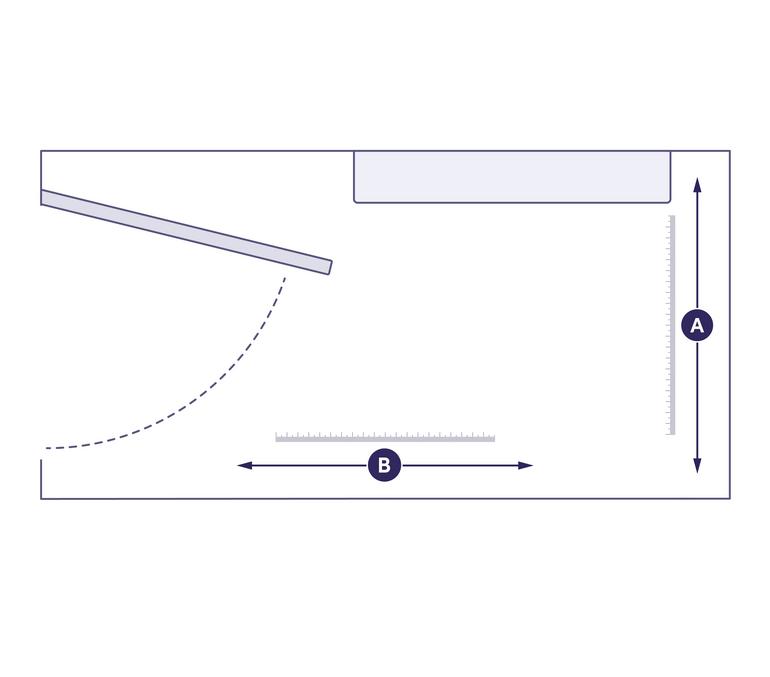 2. Measure the intended space in your chosen room
It's important to measure the intended space for your new purchase to ensure it fits and has space for extra features like drawers to open. Using a tape measure, simply measure the width and length of the space and ensure those dimensions aren't less than those of your chosen product.
It's also important to check the dimensions of your chosen product at its maximum width or length. For example, you'll need to consider the width or length of a clic-clac sofa bed when it's extended into its full sofa-bed rather than just as a sofa. The same is true for divan beds or chest of drawers where drawers will need to extend.
Another key tip is to ensure that when placing furniture in an alcove you measure from skirting board to skirting board, rather than wall to wall. That's because the skirting board may mean the space you have is actually a cm or two less than the space from wall to wall.
3. Measure your front door
Here are two options for measuring your front door.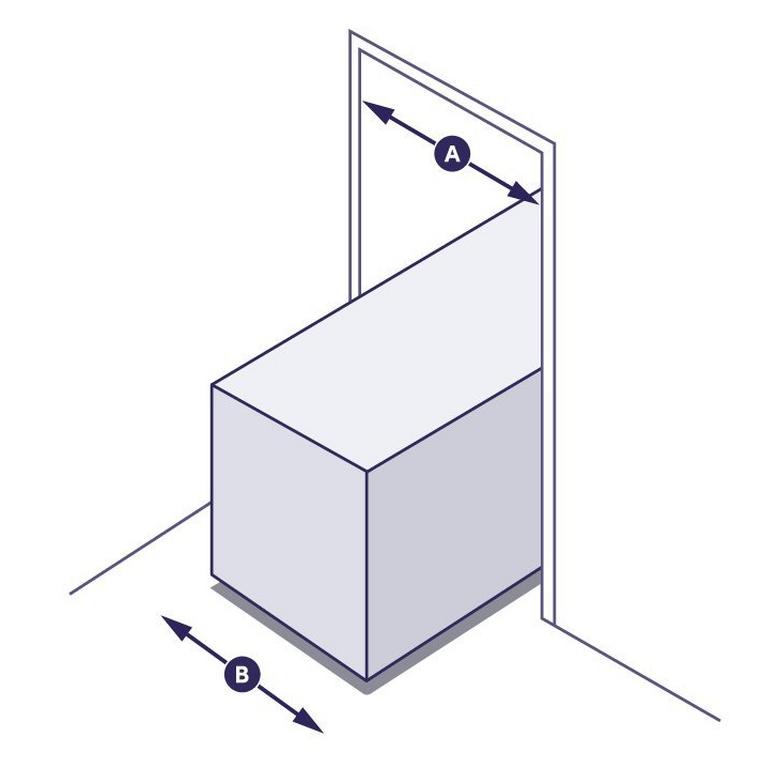 Option 1
Open your front door as wide as possible and measure from the outer edge of the door to the other side of the door frame from the narrowest point (A). If the width of your largest box (B) is less than the width of your doorframe (A), then it should fit through.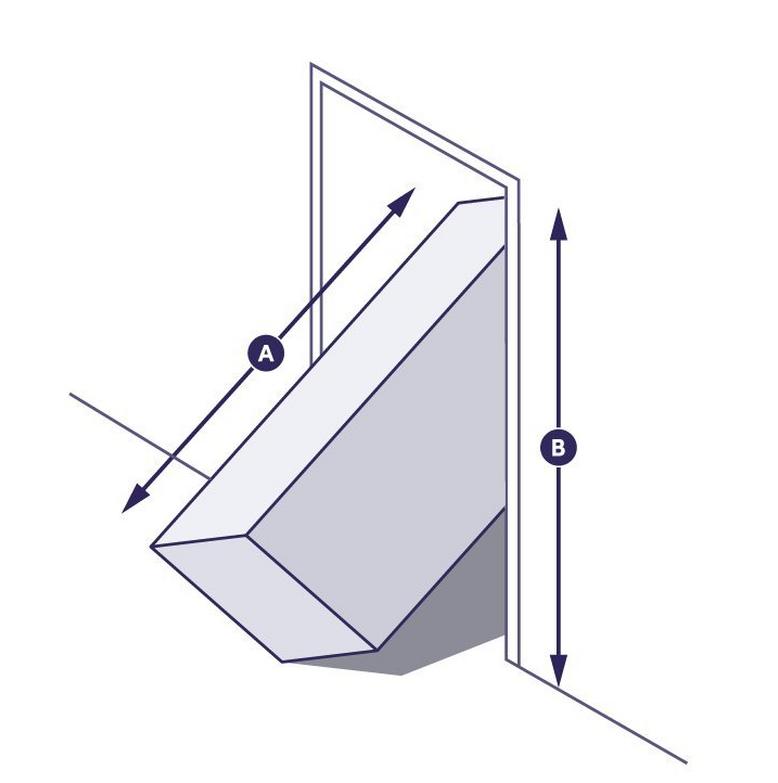 Option 2
If the first option doesn't work, then the box may fit through the door upright instead. Measure the height of your door frame (B). If your door frame height (B) is higher than the box's length (A), then it should fit. Ensure there's enough room for the full length of the box or mattress to get through your hallway for this method.
4. Measure your hallways and internal doors
Now that you've confirmed that your order will fit through the front door, your next potential obstacle is the hallway and other internal doors. Measure the width of your hallway and internal doors to ensure that the product will pass through at its narrowest points. You'll also need to consider any obstructions that might get in the way, such as radiators, shelving, and other pieces of fixed furniture. If all your measurements exceed the height of the box, it should be possible to carry through your home.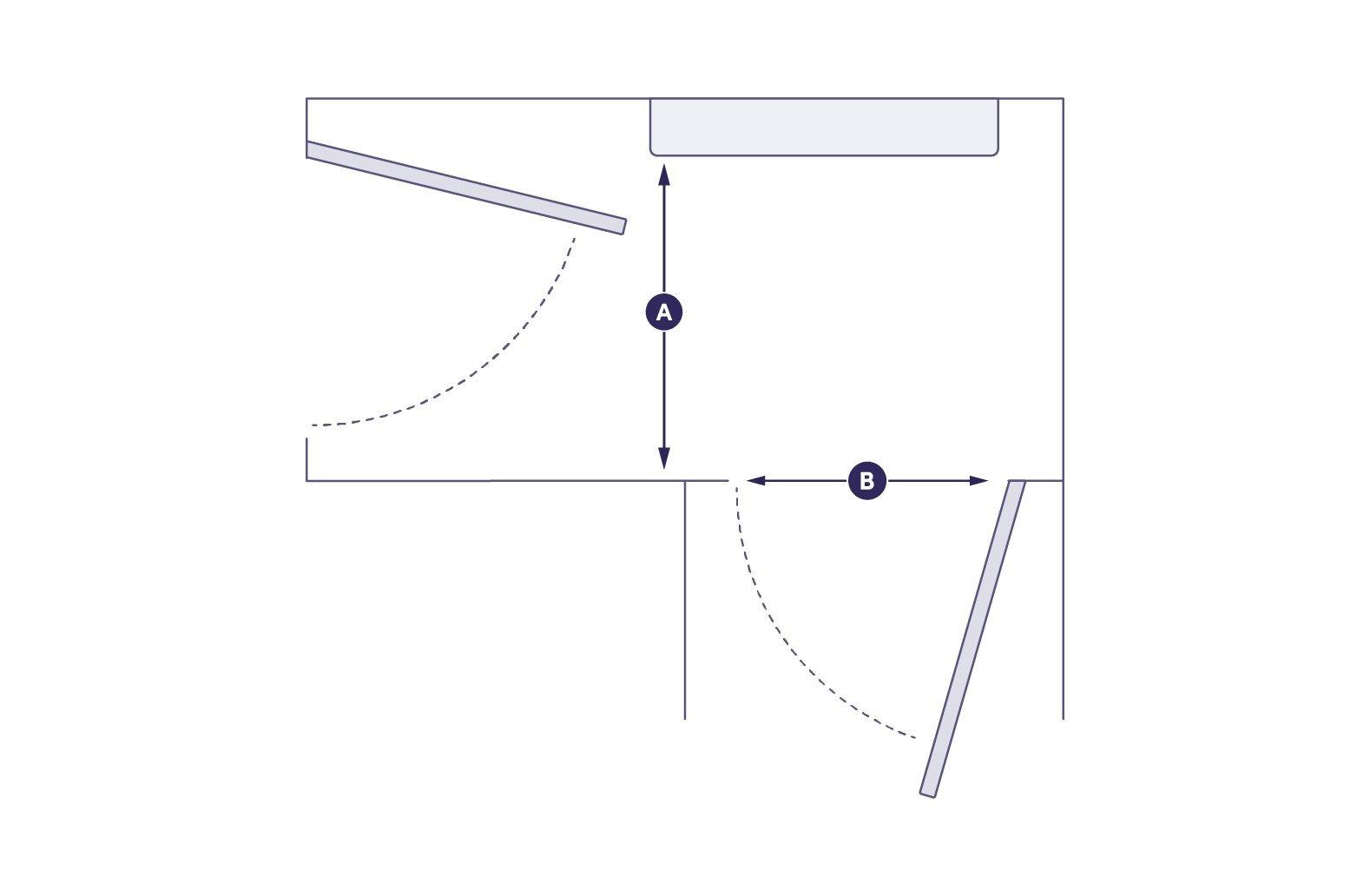 5. Measure stairways and staircases
Just like you did with the hallways and internal doors, simply measure the width of any staircase at its narrowest point. If there are any landings, you'll also need to measure the depth, width, and height. Additionally, if your product will be lifted over a bannister, just check that there's enough space between the bannister rail and your ceiling.
Don't forget to take note of the measurements inclusive of light fittings or handrails as these can't be removed on the day of delivery.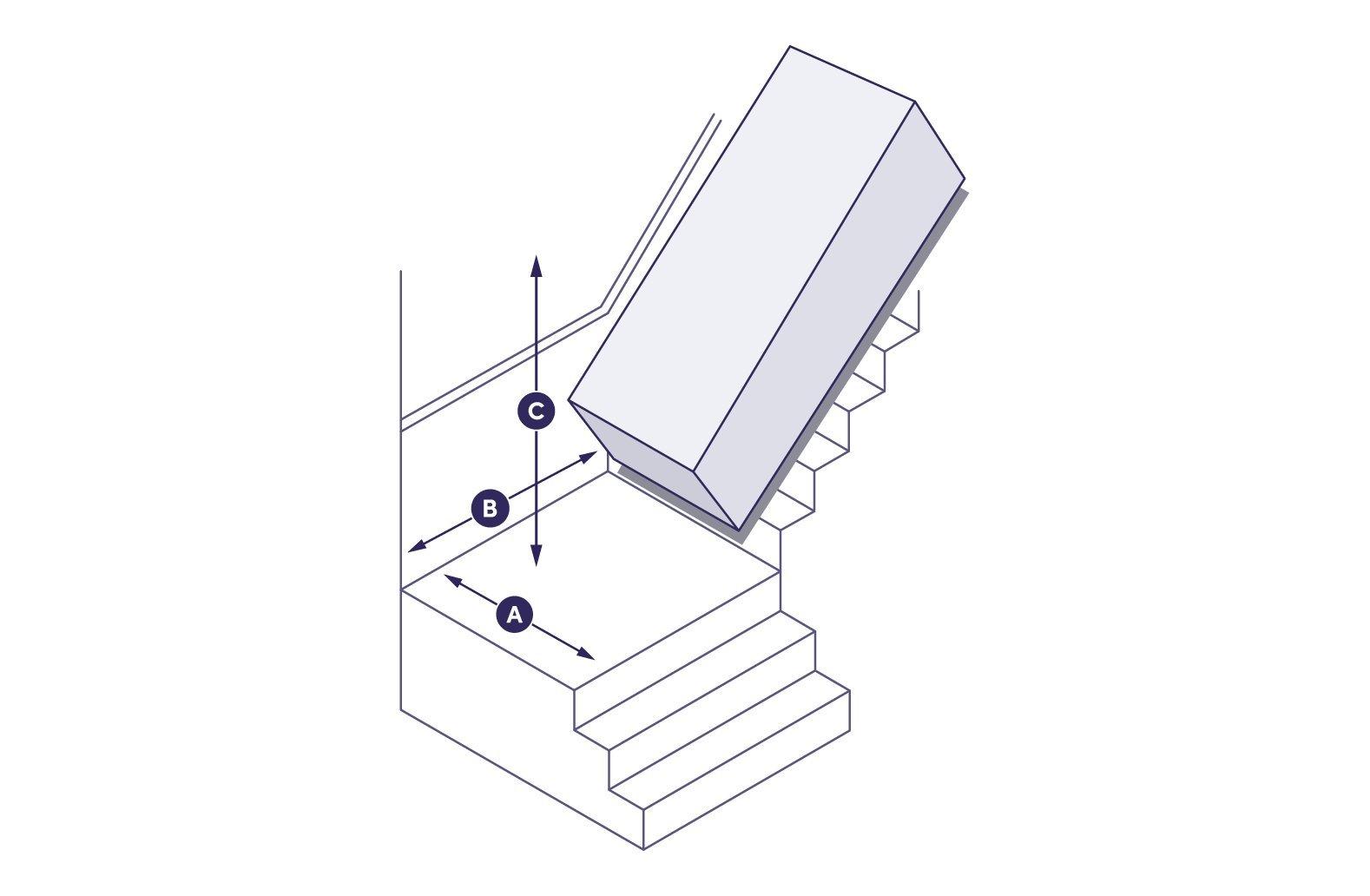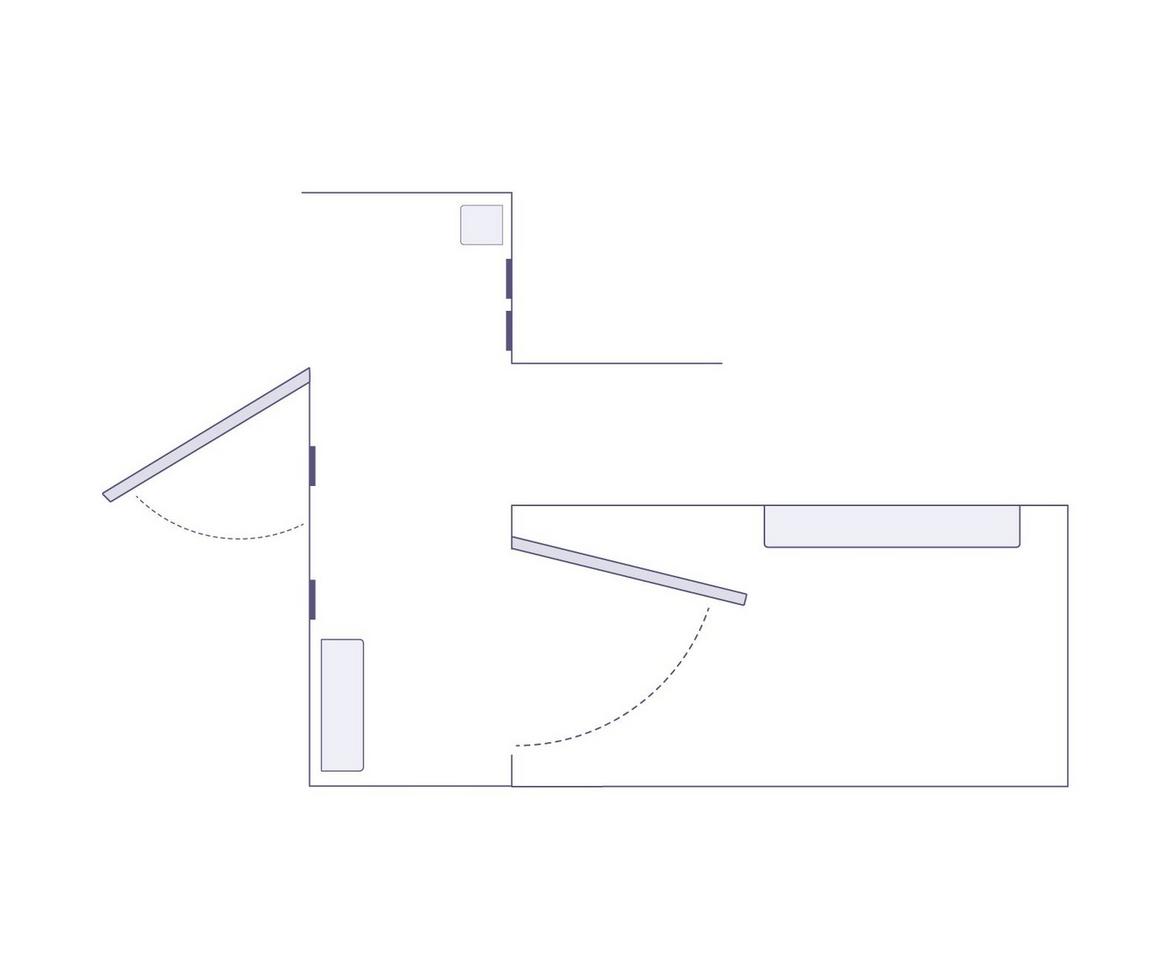 6. Prepare the spaces for delivery
Now you've identified that your product will fit the space required and can reach that space, you'll need to prepare it for delivery. First, make sure the intended room is clear of debris or other furniture.
Then, ensure the access route is also clear of any hazards. For example, if you have any house plants or picture frames which may get knocked, move them to a safe spot before your delivery date.
What to do if it looks like your furniture won't fit
If you haven't ordered your product yet but the dimensions look a little too wide to fit in your home, consider something a little smaller or at least more portable. For example, our rolled mattresses come in a box meaning you can transport it around the house easily. If you're not 100% sure on whether it'll fit or not, speak to our sales team who will be happy to guide you.
If you've already ordered your furniture and it looks like it won't fit, give customer services a call as soon as possible. We may be able to help you change your order. If your order arrives at your home and doesn't fit you can still exchange it, you'll just be charged a reselection fee and new delivery charge.