Kids' mattress buying guide
Last updated: October 2023
How to choose a mattress for kids
Children have different sleep needs and considerations than adults, which is why it is worth finding out as much about mattress options as possible. However, it's important to remember that kids are all unique and the best way to choose the right mattress for your kid is to ask them about their sleep issues.
What's the best mattress for my child's age?
Every stage of development brings new challenges so age is one of the most important factors to consider when choosing a kids' mattress.
Babies
Although we currently don't sell cots, we do have a range of cot mattresses. They're all hypoallergenic and feature handy wipe-clean, water repellent covers. Handy for night-time accidents.
Toddlers
Our toddler mattress range also have handy features such as being water repellent and hypoallergenic to keep your toddler comfortable and safe during the night. All of our mattresses for toddlers are comfortable with both cot beds and toddler beds, which we would recommend using for children from 12 months up to 4 years old.
Read our toddler bed guide to find out more about the benefits of toddler beds.
Older kids
For older kids, the transition to a larger kid's bed starts from around the age of 5. However, as every child is different, parents will often know instinctively when the time is right for their little one to make the move.
Give your child the perfect night's sleep, shop our full range of kids mattresses
We have both single mattresses and Euro single mattresses that are suitable for older children. A standard European single bed, often known as a twin bed, is 90cm wide and 200cm long. (3ft wide and 6ft 6ins long). This means twin beds and mattresses are a little longer than their UK single counterparts, but with the same width. Single kids' mattresses are a great choice as they accommodate growing bodies without taking up too much space in the bedroom.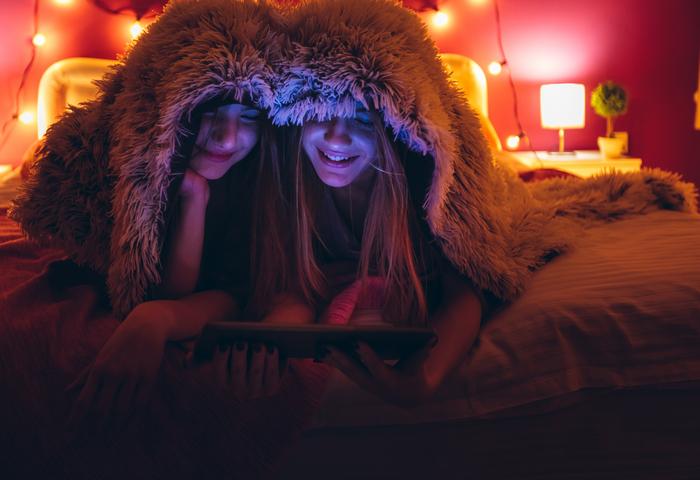 What mattress firmness is best for children?
If your child complains about a sore neck or back or a general discomfort at night, then it's likely that they don't have the right mattress firmness. Generally, the best firmness for kids is a medium-firm, especially if they move around a lot so all of their pressure points are supported.
However, this can differ from person to person. So, if your child has a preferred sleeping position, then take a look at our personal comfort guide for more advice on which mattress firmness would suit them.
The best mattresses for kids
| Mattress filling type | Pros | Cons |
| --- | --- | --- |
| Traditional spring | Interconnected internal springs offer edge-to-edge support for restless sleepers | Can become creaky as the mattress ages |
| Pocket spring | Individual springs wrapped in a pocket of fabric for independent support where you need it most | No luxurious extra fillings |
| Memory foam | Sumptuous sinking-in feeling with great support | Can be a little too warm for some sleepers |
| Gel | Cooling layer of gel for temperature regulation | Cooling effect can wear off after a long time |
| Latex | Hypoallergenic material that offers a high level of support as it moulds to the sleeper's shape | Can be heavy and difficult to turn |
| Natural | Natural fibres such as cotton, wool, mohair and silk are sustainably sourced and offer antibacterial and temperature-regulating properties | Usually the most expensive |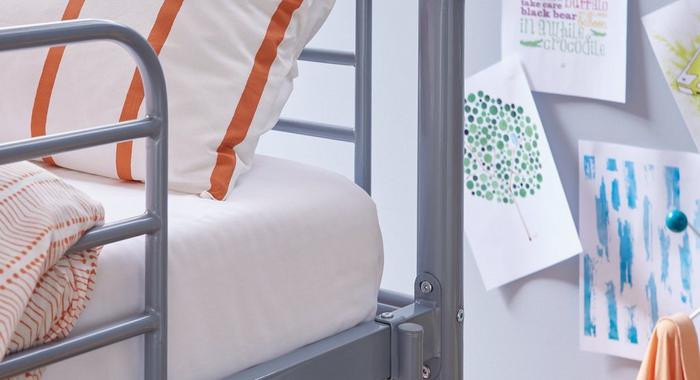 Best mattress for bunk beds
When choosing a mattress for an elevated kids' bed like a bunk bed, mid sleeper or high sleeper bed, the mattress should be no deeper than 15cm. This is to ensure that the mattress doesn't sit above the top of the bed frame and potentially be a hazard for falling out.
The best allergy mattresses for kids
If your little one suffers from asthma, sensitive skin or other allergies, our hypoallergenic mattresses are a good choice. These contain no common allergens and will help keep your child protected from unwanted symptoms. Alternatively, a hypoallergenic mattress protector will help keep your little one shielded from any allergens on their mattress.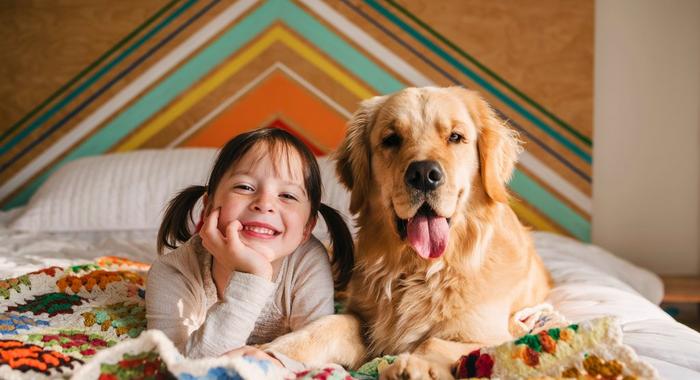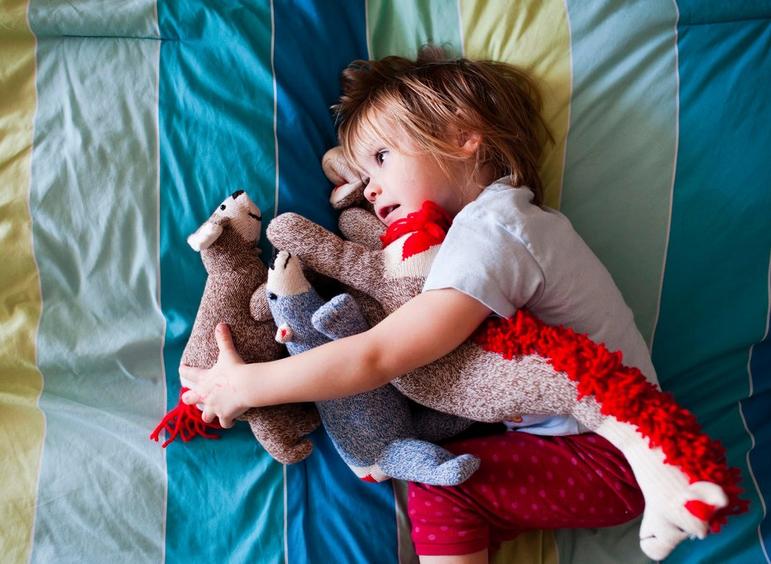 Overheating
Some children can get hot during the night, whether that be due to warm weather or just general fidgeting and/or tossing and turning while they dream big! If your little one sometimes overheats in bed, we have single mattresses suitable for kids from around 5 years+ that are temperature regulating and cooling. Look for gel mattresses with cooling gel inside, plus natural mattresses stuffed with temperature-regulating fibres such as cotton and wool.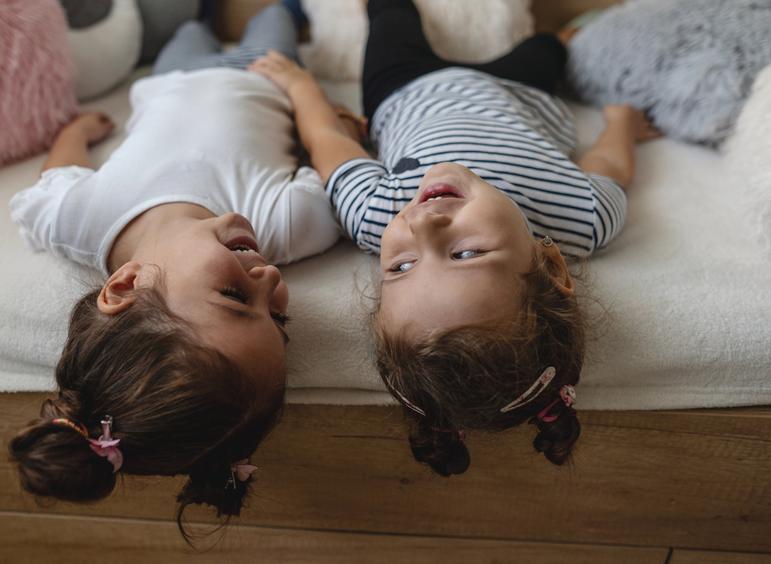 Fidgeting
Talking of fidgeting, some wriggly children can wake themselves up because of it! Choosing a kids' mattress with good shock absorption and bodyweight distribution will help minimise this. Pocket sprung mattresses are particularly good at providing independent support from each spring, as well as memory foam mattresses for support and comfort where they need it most, which will recover and spring back, no matter which way they turn.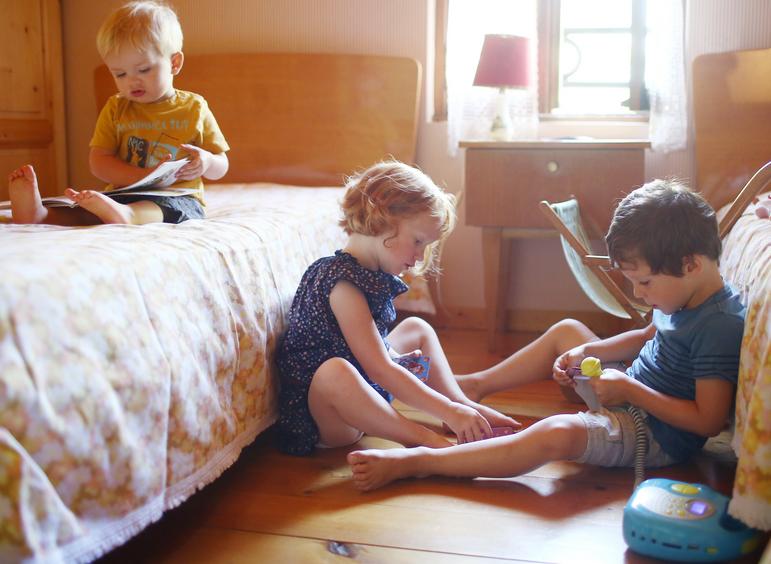 Bed wetting
Night-time accidents happen to almost all children, so it's best to be prepared. If your child wets the bed, choosing a water-repellent kids' mattress like one of our Little Big Dreams mattresses will help to protect the mattress so that it lasts longer, and keep your child clean and safe with the removable cover that can be cleaned often.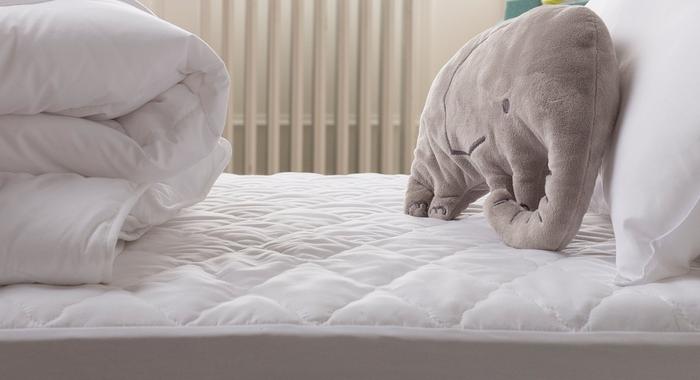 How long does a children's mattress last?
Typically, a mattress will last 8-10 years before it needs replacing. This means that a high-quality mattress will last your child into their teenage years or early adulthood, or can be passed between siblings after a few years.
For advice on how to increase the lifespan of your child's mattress take a look at our tips on how to clean your mattress.