How To Choose Your Child's First Toddler Bed
Last updated: November 2023
Toddler bed age range:
As a general guide, your little one will move into a toddler bed from age 12 months up to about 4 years old. A toddler bed is great to get them ready when they upgrade to a normal childen's bed around 5 years old. These aren't hard and fast rules though, as every child is different and ultimately you'll know when the time's right for your toddler.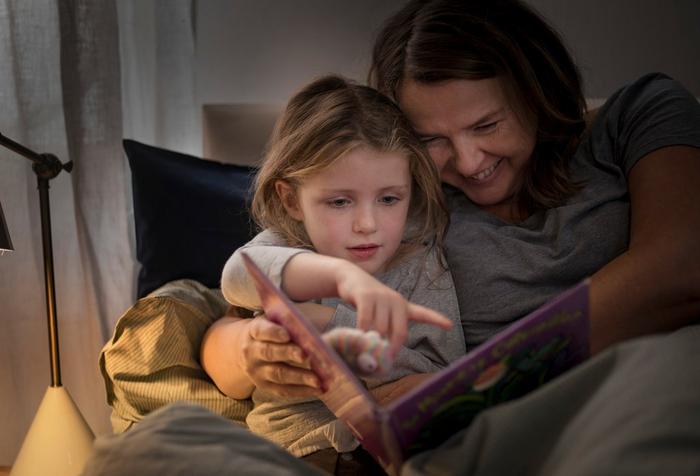 How will I know when to move my baby out of their cot?
One of the first telling signs that your little one is ready to move out of their cot is when they start to try climbing out of it! Not only is this a safety concern, but it shows their growing independence and mobility which means they are most likely ready to sleep in a toddler bed. Another easy sign to look out for is when they have grown too big for the cot. Sometimes, your child will simply ask to have their own bed and want to feel like a 'big kid' so a toddler bed is the next big step.
How to transition from a cot to a toddler bed
Although it may feel a little daunting to think of your baby growing up and leaving their cot, you should try to make it an exciting and positive process for them. We've listed the following tips to get you started.
Encourage your toddler to see the move as a big deal and remind them how clever they are for moving out of their cot into a big boy's or big girl's bed.

Try using their old cot bedding in the new bed to help them feel safe and comforted in their new surroundings. You could even place the cot mattress on top of the new bed frame too.

Introduce the new bed slowly by putting your little one down in it for daytime naps.

Invest in some safety guards. Moving from a four-sided cot into an open bed can be a little scary for them and worrying for you. Guards on either side of the toddler bed will give you both that extra peace of mind while they're still getting used to it. However, some toddler beds have sturdy raised sides that act as safety guards and protect your child from rolling or falling out.

Try to keep the rest of their normal bedtime routine the same. This will help to reassure your little one.
What size is a toddler bed?
Toddler beds are smaller than a single kids beds, typically 77cm wide and 143cm in length. In imperial measurements, this is equal to 31 inches wide and 56 inches long. Safety rails are usually around 44cm from the floor with a small gap for your little to get in and out of their new bed.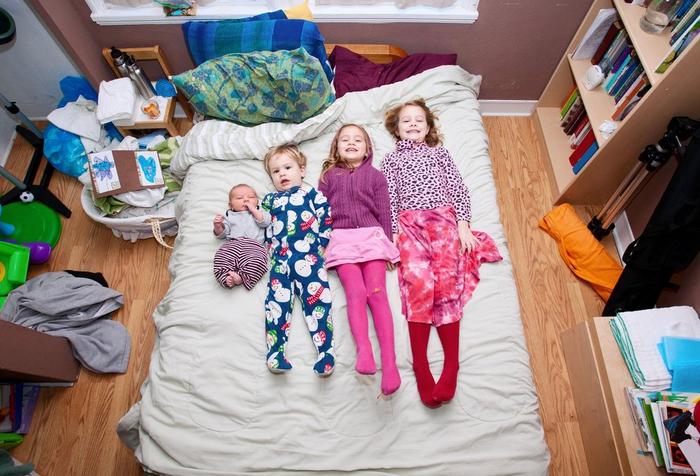 Kids' bed sizes by age
For a more detailed approach to which size beds are suitable for your child, take a look at this handy table.
The recommended age ranges are to be used as a guide only. Please consider the size of your child and whether you feel that they're mentally and physically ready to move into a bigger bed.
| BED TYPE | MATTRESS SIZE (WxL) | RECOMMENDED AGE RANGE |
| --- | --- | --- |
| Cot | 60 x 120cm / 23" x 47" | 0-1 year |
| Toddler bed | 70 x 140cm / 2'3" x 4'6" | 1-5 years |
| Small single | 75 x 190cm / 2'6" x 6'3" | 5 years+ |
| Single | 90 x 190cm / 3'0" x 6'3" | 5 years+ |
| Euro single / twin | 90 x 200cm / 3'0" x 6'6" | 5 years+ |
Shop all kids mattresses
What are the types of toddler beds?
We have a range of character toddler beds for both boys and girls. From princess themed, cars, dinosaurs, and floral designs. Perfect for themed bedrooms, these fun and colourful designs will make their bedroom and bedtime more exciting.
In addition, we also have toddler beds with storage which make tidying toys up more fun for your little one. These storage toddler beds provide handy underbed storage such as pull-out drawers. Plus, they're made with soft zip-lock fabric so there are no sharp corners or mechanisms to catch fingers in. We also stock a range of kids' toy boxes, bookcases and storage units to match some of our toddler beds.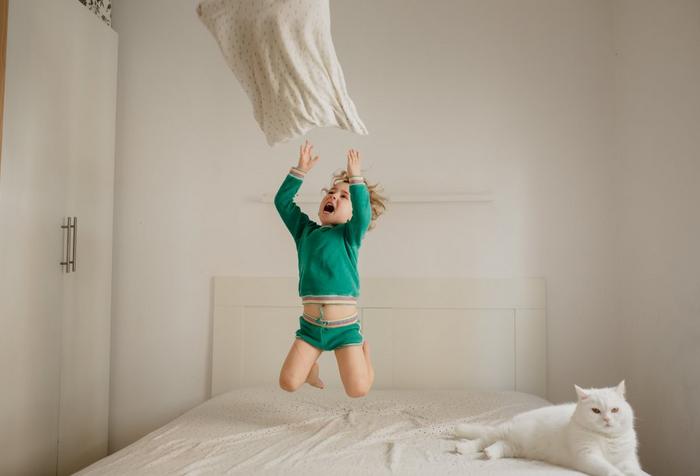 Are toddler beds safe?
Toddler beds are designed with your little one's safety in mind. Toddler beds are low enough for your child, whatever their age or height, to comfortably get in and out on their own. The edges are rounded too, so you needn't worry about your child getting scratched on any sharp corners. The wood is also polished for a smooth finish all over – no risky splinters, cracks or bumps.
However, you should still take safety into concern when assembling your new toddler bed. We recommend the following checklist:
Read the assembly instructions very carefully and take your time to build the bed with attention to detail. If the bed is built correctly, it will offer optimum safety.
Consider installing a temporary safety rail while your little one gets used to the bed.
Use the correct size mattress. Take a look at our kids' mattress guide for more advice on picking the right one.
Regularly check the bed's fixings to ensure nothing has come loose.
How high off the ground are they?
Our toddler bed frames sit 21cm above the floor, but when you add a standard 10cm deep mattress, your child will then be 31cm from the floor. This is why the guard rails usually sit around 44cm above the ground, ensuring maximum safety.
Benefits and advantages of a toddler bed
As toddler beds are smaller, you may question the value of investing in something that your child will grow out of in a few years. However, toddler beds are specially designed for this stage in your little one's life, which means that they have lots of benefits and advantages over keeping your child in a cot or moving straight to a standard bed.
Toddler beds are designed for your child's safety. They are built lower to the ground so if your little one accidentally rolls out, they're less likely to get seriously hurt. Our toddler beds are also made from sturdy materials with mostly smooth, curved edges.
Toddler beds are more practical than cots. Once your little one starts potty training and generally becoming more independent, they'll most likely want to get in and out of bed themselves. A toddler bed allows them to move freely and saves youfrom having to lift them out of a cot.
Our toddler beds come in a range of designs, colours and themes to suit your little one's taste. Getting your child excited about their sleep space can help make bedtime a little easier and get them to stay in their bed during the night.
It's easier to change the sheets. Instead of removing the mattress from the cot to change the bed linen; with a toddler bed it's much simpler to strip and make the bed like you do with your own.
Signs your child is ready to move from a toddler bed to a big bed
If your child is getting bigger and older, they may now be ready to move up from a toddler bed. There's no set age for these milestones, so it comes down to your little one's comfort and what works for them. Here are a few signs that they're ready for the transition to their first big bed:
They are asking for a bigger bed. This may happen sooner if they have older siblings with a bigger bed who they want to emulate and feel more grown-up.
They complain about discomfort during the night or stop sleeping as well as they used to. Toddler beds are shorter and narrower than a standard bed, which means you should keep an eye on if the height and width are sufficient while your child grows quickly.
Toddler beds have raised sides for additional safety and support but as your child grows, these may become an annoyance and stop them from getting in and out of bed as easily. If your child expresses frustration with their toddler bed, it's a good time to look into a size upgrade.
Choosing a Kids' Bed
The best way to choose a new kid's bed for your child is to involve them in the purchasing pro-cess, so they can see the options available and tell you what styles and features they like. Explore our kids' bedroom page for more information on a wide variety of bed frame options including kids' storage beds, cabin beds, and bunk beds. You can also find our kids' mattresses, bedding, and bedroom furniture to complete the redesign.