How to choose a new bed
Last updated: October 2023
Why do you need a new bed?
There are lots of reasons that your current bed might not be doing the job anymore, especially if you've had it for a while. Signs you need a new frame include:
It squeaks when you move around

It sags in the middle

You wake up with back ache

It doesn't suit your bedroom anymore
Bed frames generally last a long time, especially high-quality ones, so it might have been a while since you've had to replace yours. When looking for a new frame, you should really consider why you need one. It can help answer a lot of questions about what to get this time around. For example, if your bedroom is feeling a little cluttered with your current bed then it may be time to downsize or buy a frame with a storage solution. We recommend getting a new bed frame around every 10 years, but many people have theirs for up to 20!
Whether it's simply time for something new or you're looking to address specific issues, there's a bed to suit you. To discover the best type of bed frame for you, we'll address some common questions you may have when browsing beds.
What types of bed frames are there?
Which beds have storage?
If you're looking for ways to make the most of your bedroom, then choosing a bed with in-built storage can help make things easier. There are plenty of bed frames that come with hidden compartments, so you can find the style that works best for you.
What kind of bed base is best?
As well as the type of frame, there are a few different types of bases: platform, sprung, or slats. Many of us are familiar with slats as these are the most common, but are they right for you? Let's explore the options to find out the pros and cons of each.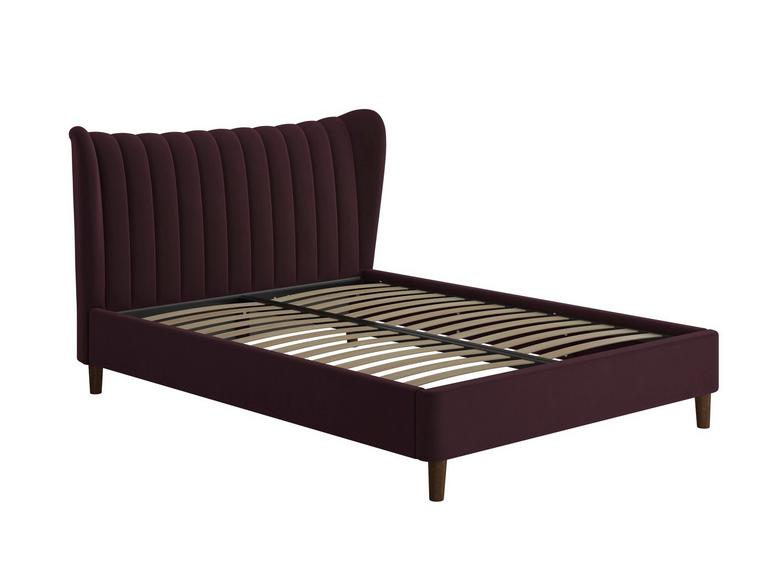 Sprung slats
Sprung slats are an upgrade from solid slats. The bars are slightly curved upwards, which gives them some spring so they can provide reactive support to your movements while you sleep. This shock absorption helps you sleep better at night and takes some of the pressure away from your mattress so it lasts longer.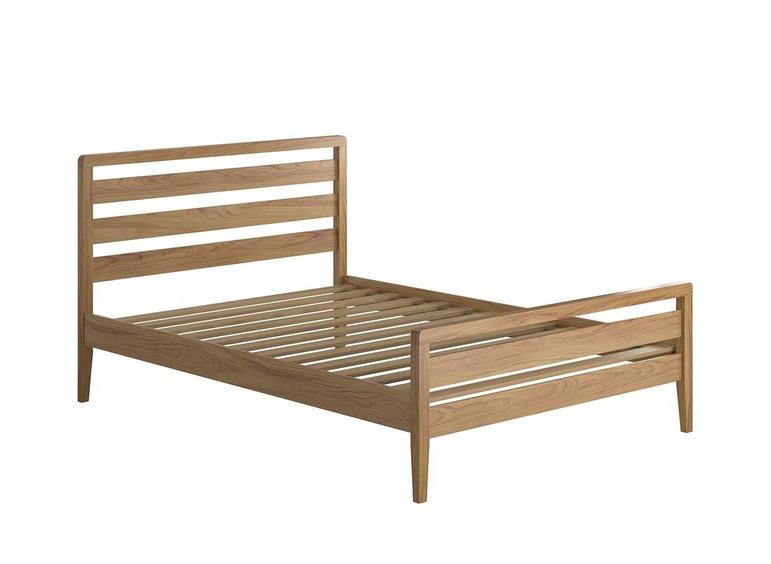 Solid slats
Solid slats are bars of timber spaced across the bed frame to support your mattress. As the name suggests, solid slats are indeed solid and fixed in place with no give. We recommend looking for slats between 7.5 - 9cm apart, to ensure your mattress has enough support. Overall, solid slats are a good choice to give a sturdy base for your mattress for a firmer feel, and the spacing encourages airflow which is vital for a cool night's sleep. Slatted bed frames also tend to be more affordable, making them a great option for spare rooms.
Divan bed bases
Lastly, we have divan bed bases. These come in two styles: platform and spring. Platform bases have a solid top which offers firm support and a sturdy base for your mattress. Spring bases have built-in springs to offer a more cushioned and softer base for your mattress. Depending on how much support you need at night, you might want to consider the firmness of your mattress when de-ciding what kind of divan bed base to get.
How to choose a style of bed
We know that looks are a big factor when buying furniture, especially something like a bed frame that can be your room's most prominent feature. Thankfully, our beds come in a huge range of designs, colours, and materials including velvet bed frames, metal and wood. All of which can be beautifully styled from season to season. Explore the Dreams Inspiration section to find tons of helpful tips on how to create the bedroom design you've always wanted. From ultra-modern, minimalist bed-rooms to how to make a small bedroom look bigger, we have everything covered for you.
What size bed should you get?
Arguably, the most important factor when deciding what size bed to get is if it can fit in your room. It's vital to accurately measure where the bed is going and consider factors such as space for the drawers if you get a divan bed base, or how statement headboards or raised foot ends will work with your available floorspace. Once you've looked at our bed and mat-tress size guide to understand the standard measurements, you can get more detailed ad-vice with our guide on how to measure your home for a new bed.
How to choose the right mattress
Once you've chosen your new bed, you can also start to think about the right mattress. Picking the best mattress for you is crucial to getting the sleep you deserve, so take a look at our mattress buying guide to find out more about the types of mattresses, fillings, and how your sleep style can affect your choice.
What are guest beds?
For some of us, overnight guests can be a regular occurrence, so investing in a guest bed can make things a lot easier when it comes to hosting. But what exactly is a guest bed and why should you get one? Essentially, a guest bed just means a sleep space that is temporary and can be stored away or used for another purpose when there's no one staying.
What types of guest beds are available?
Our space-savvy collection of guest beds features day beds, air beds, clever folding beds, sofa beds, and practical storage options. We understand that not everyone has the luxury of a spare bedroom, so our collection is designed to fit into any nook or cranny of your home while providing a cosy and comfy sleeping experience for your guests. Whether you have a small apartment, a home office, or a small guest room to work with, we'll help you maximise your space and get ready for wonderful sleepovers with your family and friends.
Get more advice with our nifty guide to guest beds. This goes over all the different types of frames, from temporary solutions to multifunctional furniture, as well as advice on how to make sure your guests are comfortable during their stay.
How to pick a kid's bed
Just like adults, there are tons of bed frames for kids. If your little one is growing out of their pre-vious bed or just wants an upgrade, then look no further. The most important factors are age and height; for younger children, a smaller bed with sides is safest before moving to a full-sized bed or high bed.
Discover our full kids' range to find the perfect match for your family. With plenty of styles and colours to choose from, you can choose a bed that suits their personality while providing life-proof solutions you'll love, such as built-in storage and extra sleep spaces.