About us: what Dreams are made of
---
Established in 1985, we're the UK's most loved bed retailer – backed by Tempur Sealy and led by CEO Jonathan Hirst.
Headquartered at our 'Bedquarters' in High Wycombe, we have around 2300 colleagues across the UK, and sell around 14,000 mattresses, bases and headboards per week to customers nationwide through our store network of 208 sites and online.
We're a proudly British business, committed to continue making our products in this country, at our Dreams Workshop in Oldbury. Currently Dreams makes 290,000 mattresses and over 200,000 divan bases & headboards a year before delivering to customers across the UK through its 11 delivery centres and fleet of 155 home delivery vehicles.
Dreams Limited is registered in England and Wales. Company registration number: 08428347. Registered Office: Knaves Beech, High Wycombe, Bucks HP10 9YU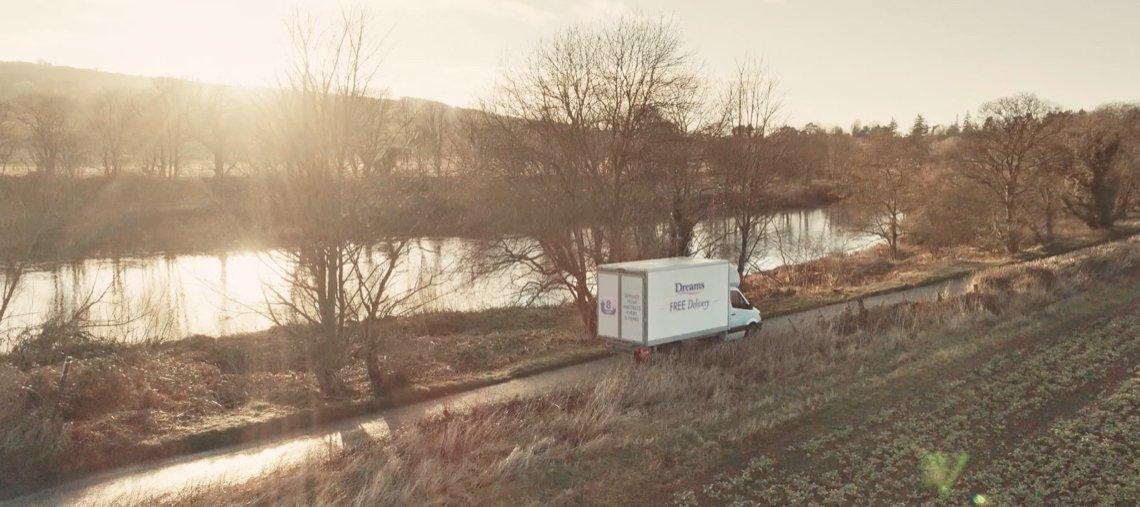 A short history of Dreams
The first Dreams store was opened by our founder Mike Clare in Uxbridge, West London, 1985. Over the next 20 years he gradually expanded the company and by 2006, when we opened our own factory in Oldbury, we had 108 stores. Two years later in 2008, Mike Clare sold the business to private equity firm, Exponent Private Equity, and stepped down from the company.
Sun European Partners, global private equity group, acquired Dreams out of administration in 2013 and appointed Mike Logue, as CEO to lead the turnaround. Fast-forward to the present, in May 2021 we were acquired by Tempur Sealy and are now Britain's most recognised bed specialist – the world's largest bedding provider.
Our focus on people (colleagues and customers) and product is what's at the heart of our success. With both customers and colleagues in mind, every one of our stores in the country has been renovated. This has included refreshing signage and store layout, including our 'Comfort by Colour' proposition. A simple and effective way of categorising customers' potential mattress choices by colour, Comfort by Colour is a unique initiative and continues to be successful in making the shopping experience easier and simpler for customers.
With over 120 different products to choose from, it's no wonder that some customers find buying a bed a stressful experience. Dreams are determined to make buying a bed even easier through its investment in innovative technology, Sleep Match. Sleep Match offers a unique instore experience that helps to understand how our customers sleep, map their body position, and then recommend them their perfect mattress - in just three minutes.
Our factory and warehouse have also been fully modernised. We've invested significant funds into state-of-the-art machinery, and this hasn't only improved productivity, but also the quality of the product, which has had a noticeable impact on customer satisfaction.
The marketing and customer services departments are based at 'Bedquarters' in High Wycombe. With over 250 colleagues, Bedquarters represents the central support centre for our entire network of stores and distribution centres, as well as the base for all customer service operations.
Listening to customers and putting their needs first is key to our success. Pillow Talk, a customer feedback tool, was introduced in 2014 to help customers provide feedback on their purchase experience. Since its introduction, Dreams has collected almost one million customer surveys and have used the feedback to continuously evaluate and improve each stage of the customers' purchasing journey and mark real change in the business.
Finally, we've sought to communicate our expertise on sleep over the years. In 2015, the 'Replace Every 8' campaign was launched. This was an industry-changing initiative centred on educating the public about the importance of replacing one's mattress every 8 years. Using multiple channels to explain the importance a mattress can have when it comes to getting a great night's sleep, the campaign continues today and has changed the way that millions of people think about their sleeping habits.
This commitment to changing the way people think about sleep has manifested itself in the Sleep Matters Club. Made up of online and social content, the Sleep Matters Club is a growing collection of researched topics and tips, all aimed at educating customers about the value and importance of sleep.
Dreams are proud to be the official sleep partner for Team GB, ParalympicsGB and Special Olympics.
Fast facts about Dreams
We craft around 290,000 mattresses and over 200,000 divan bases & headboards a year at our factory in Oldbury, West Midlands.
We sell from 208 stores nationwide
Our website attracts over 18m visitors a year
Almost one million customers have used our Pillow Talk initiative since it was founded
We've around 2,300 staff across our nationwide store network, factories, warehouse, and support functions
We won the Retail Week Award for Specialty Retailer of the Year 2019
We won National Bed Retailer of the Year in 2019, 2021 and 2022