Sleeping might not be top of most music festival-goer's priorities, particularly for the younger generation, but some won't let loud music and all-night parties get in the way of a good night's sleep. xMusic festivals aren't conducive to sleep, but that doesn't mean it's impossible. After all, avoiding festival tiredness with some decent shut-eye should help you enjoy the waking hours of a festival much more.
With that in mind, we've spoken to various people in the festival scene to get their top tips on how to get a good night's sleep at a music festival. Here's what they had to say…
Isle of Wight Festival
1. Wear an eye mask. It gets light very early when you're sleeping in a tent
Light is a natural way to wake up, but considering most music festivals are in the summer, the sun can start to rise as early as 4.00am. Not ideal if you've had a late night.
2. Don't pitch your tent near walkways or the toilets
Others will be going to bed late, or perhaps even not at all, so there will still be plenty of people walking around throughout the night. Keeping your tent away from walkways will reduce the likelihood of extra noise, and also the chance of someone tripping over it. And the less said about festival toilets, the better!
3. Use a relaxing night balm on your skin at night
Just because you're camping, that doesn't mean you can't enjoy some of life's luxuries. Using night creams and balms can help your skin recover and help you feel refreshed the following morning.
4. Keep your valuables away from your tent entrance when you go to sleep
Security is a concern for some people at music festivals, so by keeping your valuables next to you at night, you can sleep more soundly, with more peace of mind.
5. Don't drink too much alcohol!
Alcohol may help you fall asleep more quickly, but we've already established that drinking close to bedtime doesn't make for a good night's sleep. Stop drinking alcohol a good few hours before you go to sleep and drink plenty of water in that time.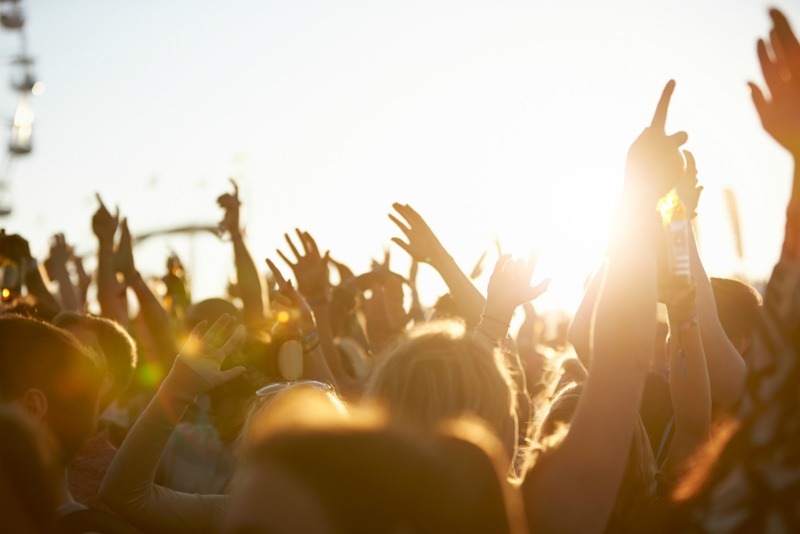 Head to www.isleofwightfestival.com to learn more about the festival. The headliners this year are Blur, Fleetwood Mac, Prodigy and The Black Keys.
Music Festival Junkies
6. Earplugs, earplugs, earplugs
They're small. They pack easily. They protect your ears from loud music. But most important, they can close out the world when you're trying to get some rest.
7. Don't stay at the festival
Staying on-site in a tent isn't for everyone, so you might want to consider staying elsewhere to ensure you get a better night's sleep. You can spend all day at the festival and sleep soundly at night in a nice and comfortable hotel room.
8. Take a siesta 
Festival campsites were built for late afternoon naps. If you don't mind missing some of the acts on during the day, then set up a chill zone in your campsite with hammocks, blankets, and umbrellas and sneak in a quick hour of sleep before the big night's headliners.
Music Festival Junkies is a fantastic resource for anyone who wants to know more information about music festivals happening all over the world.
Oxfam Festivals Team
9. No lumps
If possible, when choosing where to pitch your tent, roll over the area where you'll sleep before you peg anything, to check for lumps, rocks and thistles! Nobody has ever slept well curled around an obstacle! Also, if you're on a slope, always sleep with your head uphill, or you'll get a nasty headache.
10. Try and stay dry
Invest in a tent that has a double skin. Single skin tents get condensation inside them and even at a 100% dry and sunny festival, you will wake to find that you, your bedding and the rest of your kit gets damp at night, which really isn't pleasant!
Oxfam provide stewards to many festivals all over the UK. Head over to their website for information on how you can get involved.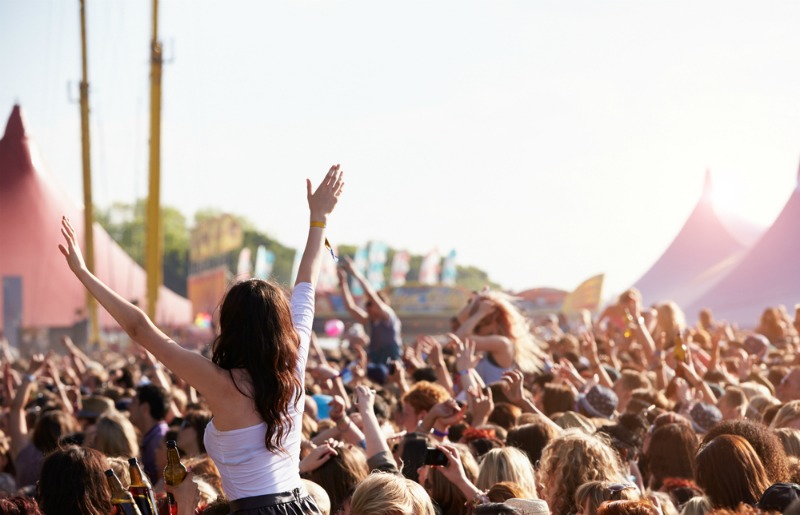 Music Festival Holidays
11. Dance, Dance, Dance
One way of ensuring a good night's sleep is to simply tire yourself out during the day, and what better way of doing that at a music festival than dancing yourself tired? Don't overdo it, however, or your legs won't be happy the following day.
12. Try posh camping or 'glamping'
If you still want to stay on-site at the festival but don't think you can survive without at least a few creature comforts, then you could try posh camping, or 'glamping' as it's otherwise known. Many festivals provide superior packages that allow you to stay in more upmarket accommodation, such The Love Fields area of Glastonbury or Snoozebox's 'portable hotels' available at various festivals around the country.
Check out Music Festival Holidays' website here to learn more about them.
Do you have any top tips for getting a good night's sleep at music festivals? If so, let us know in the comments below.
More from the Sleep Matters Club