If your child is drawn to the hysterical, the humorous and the witty then there's no need to look any further. Have them giggling in no time with any one of the fantastically funny stories that we have found. They may not want to go to sleep afterwards but it'll definitely be a happy occasion!
If you fancy something more sedate then head to The Bedtime Story Finder, for more stories that we recommend wholeheartedly.
Editor's Note: See more on our dedicated bedtime story topic page.
Mr Tiger Goes Wild by Peter Brown
Peter Brown dedicates his book 'to tigers everywhere', in an adventure that celebrates that occasional walk on the wild side. Mr Tiger is a nattily-dressed, respectable sort of fellow going about his business, in a city populated by similarly civilised jungle animals. It's all a bit grey, and, well . . .boring. So imagine his friends' shock when Mr Tiger casts aside his top hat and tails, tries out a ROAR or two and abandons his orderly life for the wilderness! The question is, for all his new-found freedom, will Mr Tiger find things a bit lonely out there… ? A beautifully-illustrated caper that will give both you and your kids the chance to practise your own ROAR's!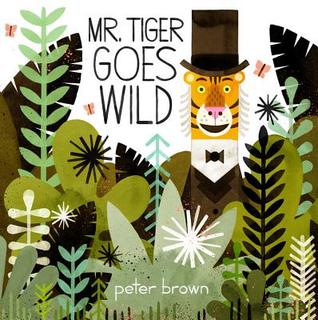 Aliens Love Underpants by Claire Freedman
This is a book about what happens around the washing line when you're not looking, giving an oddly brilliant answer to the problem of missing underpants. The story will no doubt add to the fun and fascination that underwear probably already holds for your child. Enjoy sharing some out of this world bedtime reading with these aliens!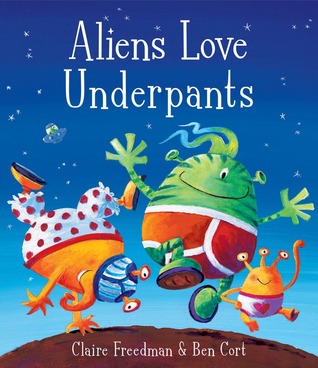 Funnybones by Allan Ahlberg
One of the funny stories which will never grow old, this tells the adventures of a big skeleton, a little skeleton and their skeleton dog as they come out to play. A must for any young child just starting to read, Funnybones is a story full of humour and fun, which will stay with you your entire life. Bold pictures bring this story to life as you follow the skeletons on their midnight walk.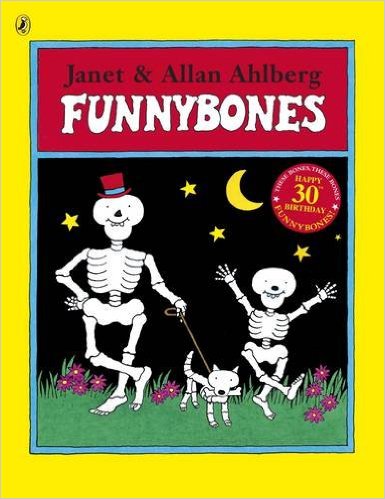 Ketchup on your Cornflakes by Nick Sharratt
Would you like ice cubes in your bed? Custard on your toast? The funniest of funny stories, this will keep your little ones engaged and entertained for hours. A fantastically simple and original idea, the pages string together as a series of movable flaps, all in a bright and colourful format, which are designed to inspire a wildly random range of culinary concoctions. Most enjoyable – for young and old alike.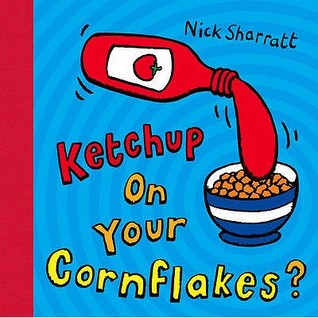 Sam and Dave Dig a Hole by Mac Barnett
One Monday, Sam and Dave decide to dig a hole, planning not to stop until they find something spectacular! They dig this way and that, stopping only for chocolate milk and animal biscuits, but the spectacular something seems to somehow evade them. Perhaps they should ask their clever but silent dog for a clue? A funny book with plenty of visual surprise, it's the perfect choice if you're looking for something just a bit different, and you'll have great fun studying the expressions on the faces of Jon Klassen's all-knowing animals, each depicted with wonderful colour.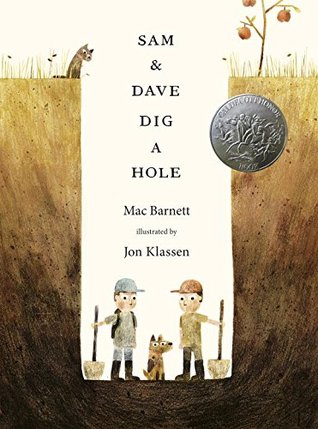 The Cat in the Hat by Dr. Seuss
A funny book that teaches children how to have lots of good fun! Written and illustrated by Dr Seuss, this is a story of two children's adventures with their pessimistic goldfish and The Cat In The Hat, a man sized cat with a red and white striped hat. Join them as they beat the boredom of a rainy day, in fantastic rhyme that simply rolls off the tongue.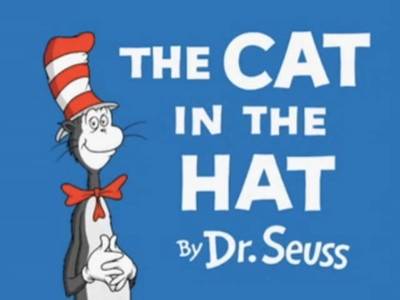 Billionaire Boy by David Walliams
Joe Spud, at twelve, is pretty much sorted with everything you could want in life. A grand-prix racetrack in the back garden (tick), A robot dog from Japan (tick)… Every computer game in the world (tick)… A crocodile (tick)… Another crocodile (tick)… ' The list goes on! But friends? A big emphatic cross next to that one. Children will be racing to join Joe on his journey to discover something money can't buy, with writer and comedian David Walliams keeping the laughs coming whilst deftly touching on death, bullying, and the value of true friendship.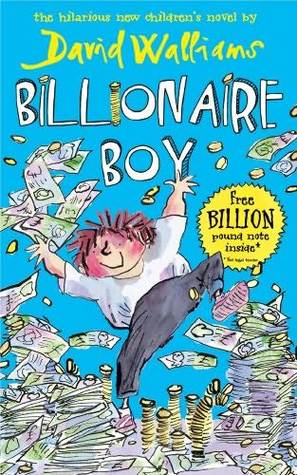 Cosmic by Frank Cottrell Boyce
Twelve year old Liam is very tall for his age. So tall that he constantly gets mistaken for an adult, which Liam finally realises the benefits of when he wins the chance to go to Infinity Park. However Liam has entered the competition as his Dad, so he persuades school mate Florida to go along as his daughter. Arriving, they find out this is not just a theme park, but a training station to send the first children into space. Soon Liam finds himself as the only 'adult' on a rocket full of children, on its way to space. This hilarious novel perfectly balances the silliness of the tale with a heart-warming message child-parent relationships.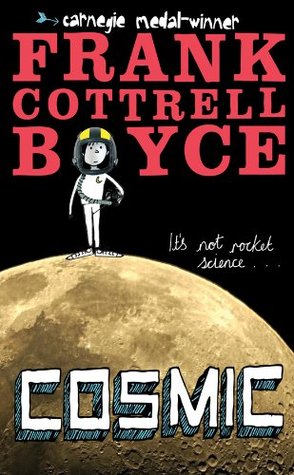 Flour Babies by Anne Fine
It's time for the boys in Room 8 to learn what their teacher has in store for their science project. There isn't a maggot farm or exploding custard tin in sight; more's the pity. But what's this: a six-pound bag of flour for each boy, to be cared for over the next three weeks as if it was a real live baby?
For Simon he begins to appreciate his mum's efforts in a new light, and confronts buried feelings about dad. With extracts from Simon's project journal charting his growing attachment to his flour baby, this is a refreshing tale. It both encourages young readers to explore their own feelings about family as well as being one of the funniest of funny stories. So, snuggle up in your kid's bed tonight and enjoy this fantastic read.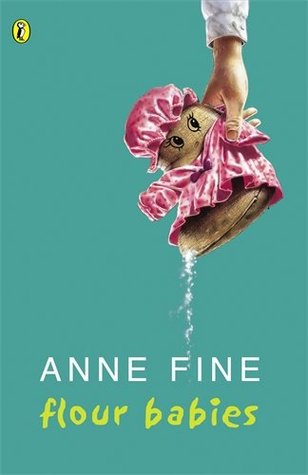 More from the Sleep Matters Club