It's hard to beat space saving beds when re-decorating a bedroom. You get to choose a new colour palette for the room, maybe new furniture, decide what kind of headboard goes best with your wardrobe. But when it comes down to storage, nothing beats a space saving bed. Whether you are creating more space in a child's bedroom, making the most of your own bedroom, or turning a box room into an interior designers dream by combining clever storage solutions with the practicality of a guest room, Dreams have a huge range of beds to suit you.
Related – Storage Beds Guide
Whichever redesign look you opt for, here are some nifty bed options for your clever storage space saving bed consideration:
1. Ottoman Storage Beds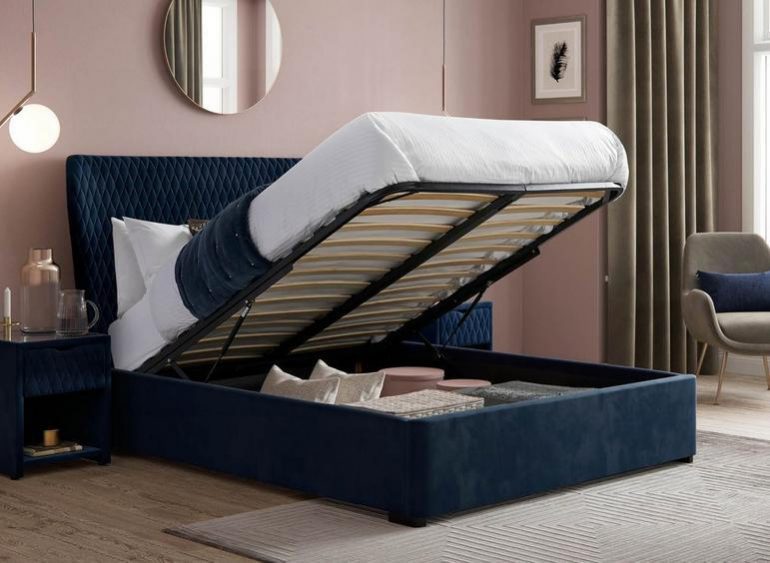 For the ultimate in storage and comfort, the Ottoman bed is an easy and convenient way to stow away the kids' toys or your own clothes, towels and linen. Simply lift the lid on which the mattress sits, and just like opening the boot of your car, this stylish, luxurious and comfortable piece of furniture becomes a bed-sized box. You can get so much in it, that you can do without a chest of drawers or small wardrobe and gain the space that they're normally take up.
2. Divans with Drawers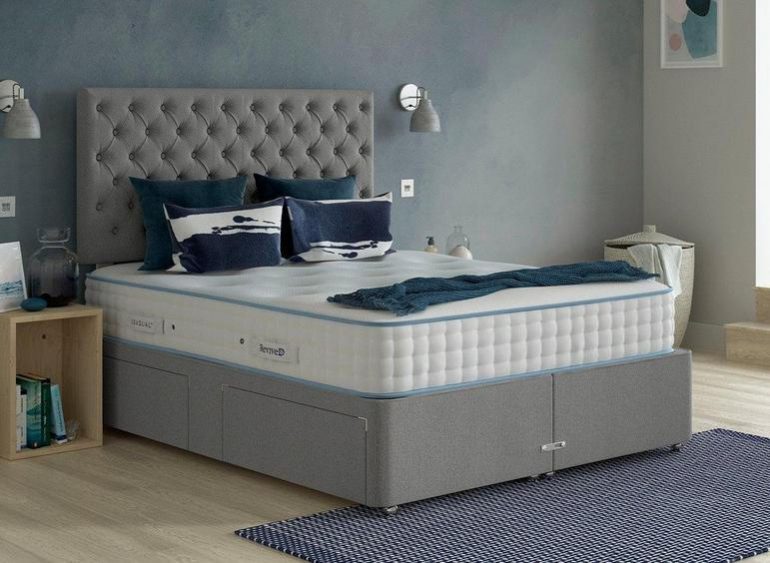 Divan beds with drawers are an easier alternative to access under mattress storage, without any strain of lifting a mattress lid. There are usually two, or even four, easily accessible drawers to ensure you optimum bedroom space.
Although the space may not be as generous as the storage offered from the Ottoman, Divans still offer an abundance of stowing room that can help reduce clutter in your bedroom and consequently, make your bedroom look, and feel, more spacious. For stylish and comfortable storage solutions, in a range of sizes, Dreams have Divan Beds to complement any bedroom.
3. Sofa beds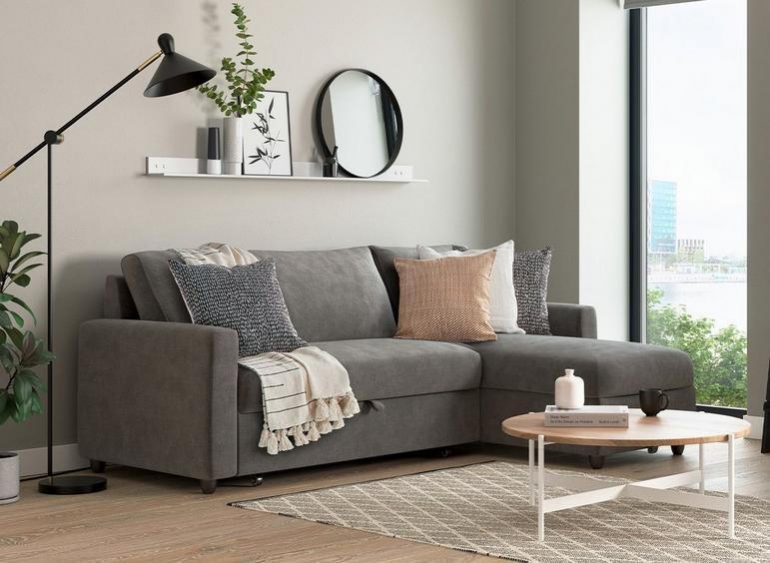 As a practical and painless way of transforming the living room into the guest room, sofa beds are wonderfully convenient. For the smaller studio flat or simply for people who regularly welcome guests into their homes, the sofa bed can always come in handy.
As a simple sofa in the day and a comfortable bed at night, these space saving beds take up half of your usual furniture space. It's also ideal for lazy weekends as when it opens out, it can accommodate nearly double the people a standard sofa could. Not only does it offer a perpetual practicality, but the sofa beds are equally as comfortable as a regular bed, ensuring luxury and relaxation every day.
If you need any further help on choosing a sofa bed, be sure to check out our Sofa Bed Buying Guide. Here, we go through the different types of sofa bed and how to choose the best one for your needs.
4. Kids beds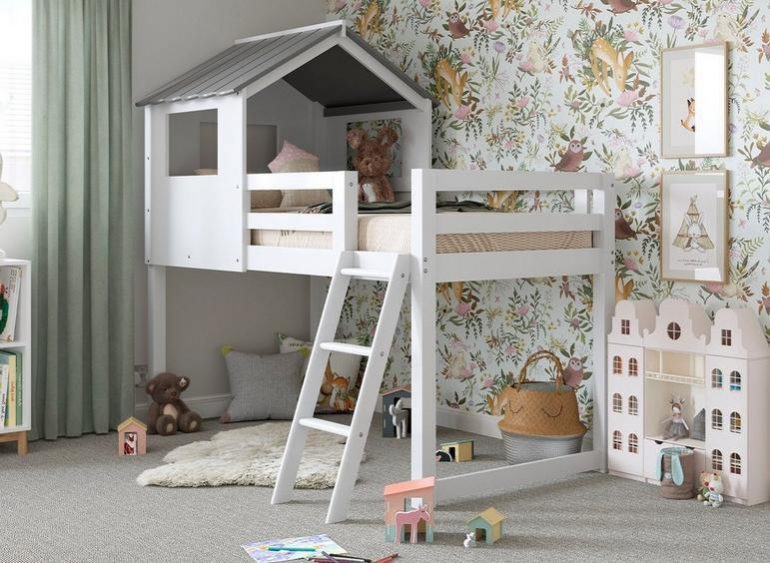 Children's beds are a great way of injecting both fun and practicality into a bedroom and there are several space saving beds for kids available.  For example, the option of a bunk bed lets two beds only take up the room of one to create boundless floor space in your child's bedroom. These can also act as a box room bed for adults, where space is really at a premium. A cabin style design with built-in storage and an adjoining desk, is a nifty method of ensuring no additional furniture has to take up space in your child's room.
Related:
The Bunk Bed Safety Guide
How to Choose Between a High Sleeper and Mid Sleeper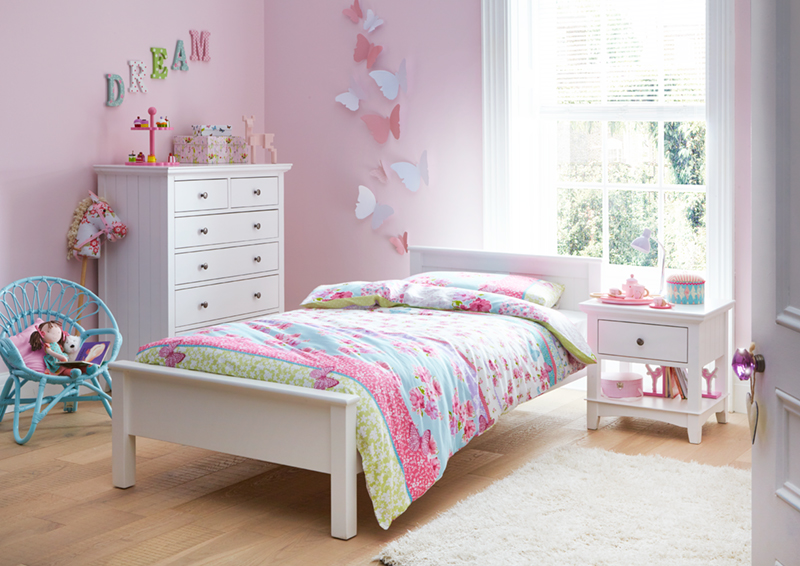 At Dreams we transform your child's bed into a mystical place dreams are made of. For example, we offer fun designs such as a spaceship, a princess castle, a pirate ship, or a racing car, to help their imagination's run wild.
Be sure to check out our Little Big Dreams range too. This range is specifically designed for kids and can help everything from saving space to managing allergies.
5. Folding Beds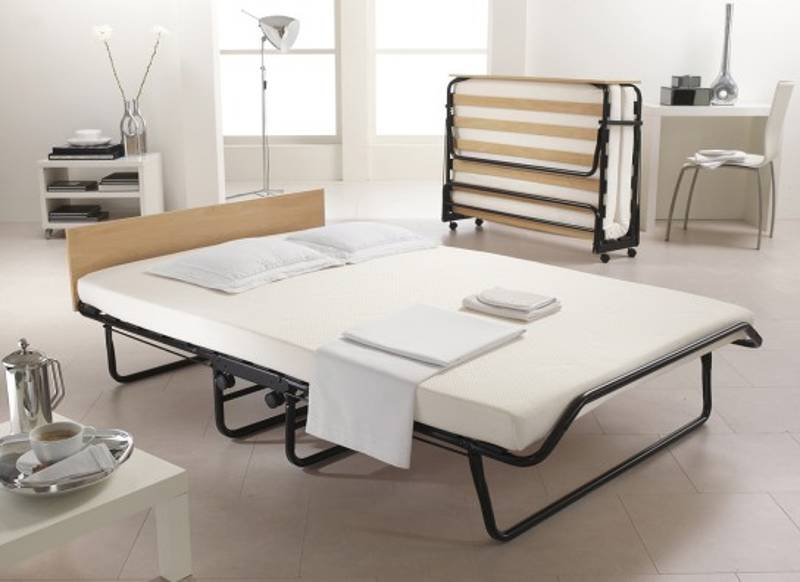 Offering the full practicality of the sofa bed, but taking up a fraction of the space. The comfort, convenience and compactness of the folding bed is a sophisticated step up from a sleeping bag and a nifty way of impressing your guests. Folding beds boast fully automatic folding legs which open independently in seconds to give you extra ease.
Related – Guest Beds Guide
If you want to take a closer look at our space saving beds for adults and kids, why not pop into your nearest Dreams store and talk through the options with one of our experts.
More from the Sleep Matters Club