Do you use songs to help you sleep? It is said that music has a direct effect on our nervous system which allows our bodies to prepare for a good night's sleep. Listening to relaxing music before bed has been shown to have effects on our bodies such as falling to sleep faster, sleeping for longer and waking up less throughout the night.
Is it good to sleep with music playing?
Around 62% of the general population use music as a tool to help them sleep. Music has been shown to improve sleep quality, especially for those with a sleep disorder, such as insomnia. Playing music before you fall asleep as well as playing music during sleep can have positive effects for not only adults but children too. Calming music can reduce anxiety, take the days stresses away and lure you into a soothing night's sleep.
So, is it better so sleep in silence or with music? There are many factors involved when considering the answer to this question. First, this will vary from person to person and what works for one person may not work for another. A lot of people struggle to sleep with music playing as they find it distracting. This is more typical in light sleepers. However, many rely on music as a way of drowning out external and environmental sounds they usually hear throughout the night.
If your partner prefers to sleep in silence but you can't rest without music, you may find yourself resorting to headphones. But is it bad to wear headphones whilst sleeping? Headphones aren't the most comfortable things to sleep in and if you use ones with a chord, there is a safety risk attached too. Occasional use of headphones at night to listen to music can be a great aid for those tough nights however, long-term use is not advised. As wearing headphones for prolonged periods can adapt the flow of blood to the body's ear tissues, they aren't recommended as a fulltime sleeping solution.
Does sleeping with music affect our dreams?
Most likely, you have had a dream at some point in your life similar to this one – you can hear a bird calling and then you suddenly wake up to find a bird chirping away on your windowsill. Maybe you've not had that exact dream, but you've had something similar. Perhaps an alarm going off or a phone ringing. Well, music can have a similar impact and your dreams can be affected by what you hear throughout the night.
Can we learn things by listening whilst asleep?
Wouldn't it be incredible if we could learn things in our sleep, like languages? Unfortunately, we can't learn new things in our sleep, but we can hear whilst sleeping. This means that if you prefer to fall asleep listening to the same words being repeated over and over, you are in luck. It is thought that we can recall around 10% more words using this method. What a way to improve your vocabulary.
Which music is best for sleeping?
As you can imagine, using music as a tool to help you sleep is very much dependent on your music choice. Playing loud, fast-paced and unpredictable songs could wake you up during the night, therefore lowering your sleep quality. We recommend picking music that is relaxing and calming. Some people even prefer the sound of white noise.
Most music is accompanied by lyrics so perhaps you would rather pick something more instrumental or classical. Finding the right song to make you fall asleep can take time. Only you can discover what you should listen to before bed and that's by trial and error, as well as some research. We have selected some of our favourites to give you a head start.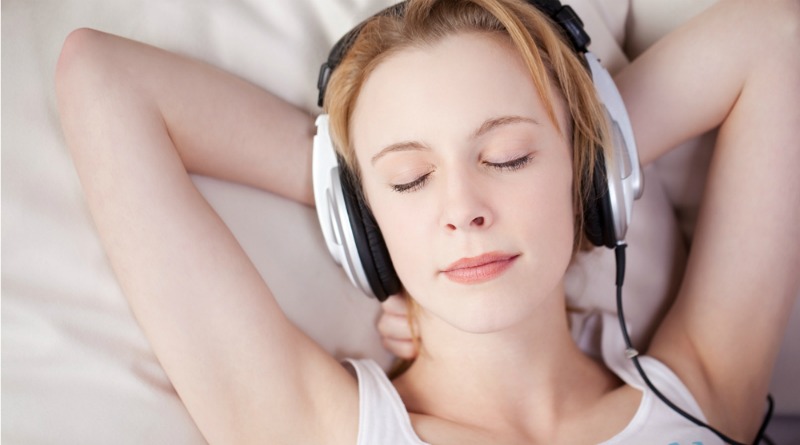 6 songs to help you sleep
1. Svefn-g-englar by Sigur Ros
This Icelandic band have a catalogue of beautiful songs. Their soothing voices in their native language mean that you won't be distracted by the words of the song. This song has an ethereal feel to it and will be sure to send you off into dreamland with no problem at all.
2. Only Time by Enya
Irish singer Enya is known for her angelic sounding songs and peaceful instrumentals. You'll probably recognise this song all though you may not have known the name before. It has a soothing pace and Enya's voice is soft and wispy, exactly like a lullaby.
3. I'm So Tiredby The Beatles
You may not be familiar with this Beatles number and it was said to have been written because of John Lennon's suffering with insomnia. As the title suggests, the lyrics are mainly focused on not sleeping, but the tune and feel of the song are drowsy and delirious. It's one of the Beatles hidden gems and is definitely one for the bedtime playlist.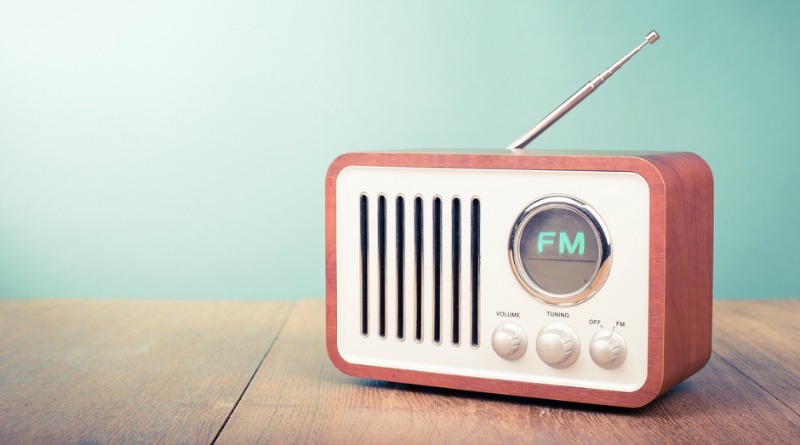 4. Swansea by Bombay Bicycle Club
The waltz beat of this song gives it an otherworldly feel and, paired with lead singer Jack Steadman's voice, proves for a beautiful bedtime song. The soft guitar and extended humming towards the end of the song make it a great tune to do breathing exercises and relax to.
5. I Went to Sleep by The Beach Boys
The song tells the story of a person who often falls asleep. Sounds boring, right? Paired with deep bass that mimics a slow heartbeat and twinkling bells in the background, as well as the Beach Boys' signature melodies, this really is like an adult lullaby. The hypnotic quality of the song will ensure that it sends you to sleep too.
6. The Moon Song by Karen O and Ezra Koenig
The harp accompaniment to this song instantly gives it a dreamlike atmosphere. That, with the overlay of sleepy voices from Karen and Ezra including stunning harmonies, makes it an excellent song to listen to before bed. Also, the fact that they are talking about the moon makes us think of sleeping and dreaming. What more could you ask for?
Songs about sleep
Not only are there songs which can help you fall asleep, but there are also songs written about sleep. Because after all, musicians struggle with sleep too. Below we've picked apart why these singers were unable to get some decent shuteye.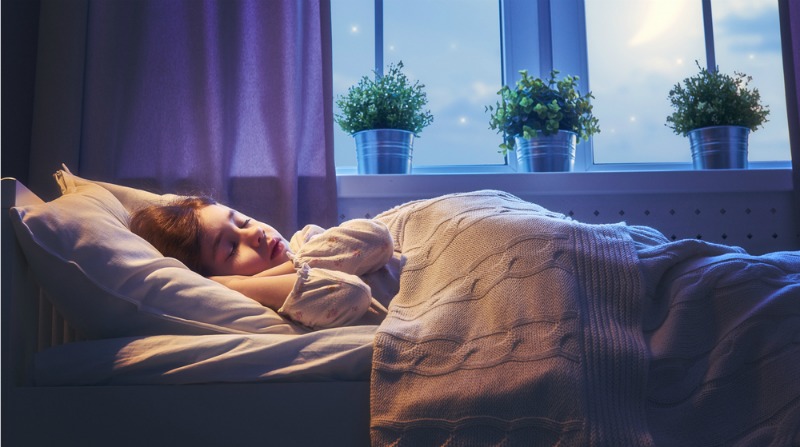 Don't Want To Miss A Thing – Aerosmith
Don't want to close my eyes / I don't want to fall asleep
'Cause I'd miss you baby / And I don't want to miss a thing
While Aerosmith were arguably one of America's greatest hard rock bands of the time, they give terrible sleep advice. The song is allegedly about treasuring every moment spent with a loved one, but this would be impossible to do if you are getting your advised 7-9 hours per night.
A study by Ohio University in May 2017 found that couples who slept less than seven hours a night were more likely to argue in a hostile, negative way. If you followed in Steve's footsteps, you may be too busy arguing about whose turn it is to do the washing up to treasure your time together. Admittedly, Steven Tyler wouldn't have had access to this study in '98 but nevertheless, we do not recommend him as a sleep expert.
I Need Some Sleep – Eels
I Need Some Sleep featured on the compilation album Meet The Eels: Essential Eels, Vol. 1, released in 2008. From the lyrics in the song, it's clear that the singer is suffering from a recent breakup and is struggling to sleep because of it.
I need you / I need some sleep / It can't go on like this / I tried counting sheep
But there's one I always miss / Everyone says I'm getting down too low
Everyone says you just gotta let it go.
Thankfully, this is some good sleep advice from The Eels, who are right to have determined that they need to sleep. Sleep is restorative both physically and mentally, so if you're suffering from heartbreak then you may find sleep is the best medicine for your ills.
According to a study into divorced couples both before and after divorce, it was discovered that those that managed to achieve deep sleep were more likely to be faring better emotionally. So, if you're pining for a lost love then take a leaf out of the Eel's book and start counting those sheep.
Insomnia – Faithless
Insomnia is one of the most successful songs by the band Faithless, becoming a major hit in the dance charts:
But there's no release, no peace / I toss and turn without cease
Like a curse, open my eyes and rise like yeast . . .
This insomniac, take an original tack / Keep the beast in my nature under ceaseless attack.
We wouldn't necessarily recommend that you become such a slave to your insomnia that you make working during your wakeful hours a regular occurrence, as Maxi Jazz does. However, if you are struggling with sleeplessness in the night then getting up and doing something is quite good sleep advice, but just make sure it isn't as stimulating as writing song lyrics. Instead stick to reading an easy book away from your bed, rather than doing anything too mentally challenging.
I'll Sleep When I'm Dead – Bon Jovi
Until I'm six feet under / Baby I don't need a bed
Gonna live while I'm alive / I'll sleep when I'm dead
Bon Jovi is the last person we would recommend anyone turn to if they were looking for sleep advice. Not only does he believe he can exist without sleep, but he also doesn't think he should have a bed! Unfortunately for Bon Jovi, you can't sleep when you're dead and you'll be dead much sooner if you don't sleep. And no cosy lie-in's at the weekend in a nice, comfy bed? We'll pass on your advice Bon Jovi.
Read more: The Best Podcasts To Help You Sleep
Do you have a song which helps you fall asleep? We would love to hear it! Tell us all about your sleep time song in the comments below.
More from the Sleep Matters Club