By reading to your child at night you can open their minds up to a world that their reading ability may be holding them back from exploring. These books may not typically be included in their age category because they are unable to read at the level the story requires, but their content is more than appropriate for the bedtime adventures you wish to have with your little one.
This list focuses on books that are appropriate for all ages. If you wish to find a bedtime story with a more specific focus then please head to The Bedtime Story Finder, where we've collected a library of books for your perusal.
Editor's Note: See more on our bedtime story topic page.
The Houdini Box by Brian Selznick
Young Victor is the ultimate wannabe Houdini, although his failed attempts at recreating his idol's famous feats of magic, escaping from locked trunks and walking through walls – have driven his mum to send him off to his aunt. So when Victor happens to meet a conjurer in a train station it feels like just the opportunity he has been waiting for – to garner some trade secrets from a real professional. When Victor finally receives a letter inviting him to Houdini's house, he arrives only to learn that his hero has died, but still – his widow gifts Victor with a small box. What secret from beyond the grave does the box conceal, and will Victor ever open it… ? Brian Seltzer's black-and-white etchings and economical language bring the enigmatic Houdini fully to life, in a tale for which your children will gladly suspend their disbelief.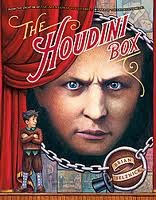 The Mouse and his Child by Russell Hoban
What are we, Papa?' the toy mouse child asked his father. 'I don't know,' the father answered. 'We must wait and see.' Profound, funny, imaginative, unique, The Mouse and His Child follows the spell-binding adventures of a wind-up tin father and son who are broken, thrown away and then imperfectly mended by a tramp. They set out on a path of great adventure and peril on a quest to become self-winding, but, despite its dangers their journey provides opportunities for self-discovery and acts of heroism which they would never have experienced had they stayed whole and had never left the house they were bought to perform' in. A book full of layered meaning and cracking puns which can be read over and over and will keep yielding new delights as your child moves into adulthood.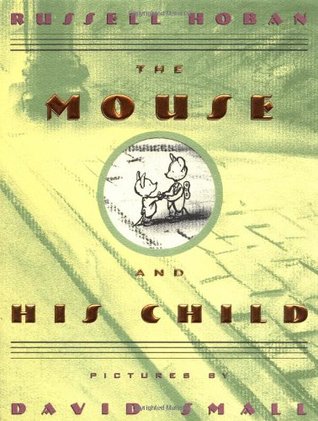 I Want my Hat Back by Jon Klassen
A cautionary and hilarious tale of what happens if you steal a hat from a bear… Beautifully and simply illustrated, children and adults alike will love to solve the mystery of who stole the hat! Great for reading aloud, with lots of different characters and expressions as well as some incredibly dramatic moments, and a stand-off like you have never seen before.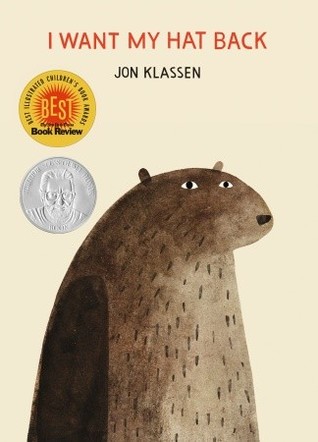 Little Mouse's Big Book of Fears by Emily Gravett
This multi-layered treat of a book will entrance young readers, with more and more to discover at the turn of every page. There are some big words in here as the mouse tries to document his very own litany of fears, offering lots of opportunities for little ones to identify with the same fearsome troubles. But in a succession of beautiful illustrations this lovely story will have each one of us learning not only that we are not alone in our fears, but that the things we are afraid of might not be as frightening as we had once thought.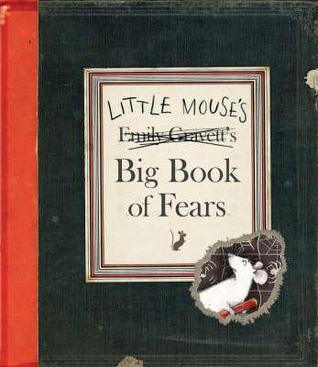 Meerkat Mail by Emily Gravett
Get out a large suitcase from the spare room, fill it with cushions, and sit your little one right in the middle of it before reading aloud from the beautifully illustrated Meerkat Mail by Emily Gravett. Sunny the meerkat is a young adventurer with a great love of eating beetles on toast (with insect larvae… Yum). He lives in the dry, hot Kalahari Desert, but he has been starting to get itchy feet. He wants a different lifestyle, with new experiences, until – that is – he finds himself inside very new experiences. A charming tale about discovering that often, home and the safety of family is far too underrated.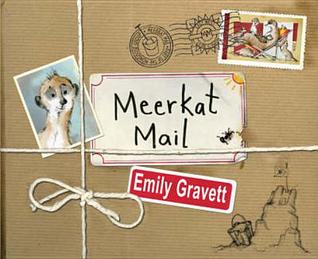 Mr Big by Ed Vere
A true friend can come in any shape or size.' A wonderful, touching story reminding us not to judge by appearance. Mr Big feels all alone in the world – being a big' gorilla is a byword for scary to all the other animals. Yet on discovering a piano in a music shop, a piano looking every bit as alone as him, Mr Big channels his sadness into playing some truly beautiful Jazz. Jazz that drifts out into the night sky to attract some real cool cats playing at The Blue Note… . A great book. What grown up can resist getting the chance to read out lines like Hey man, that cat can play!' and He's cooking Daddio!'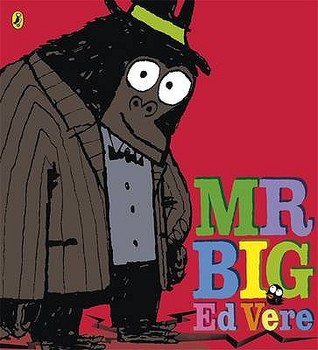 More from the Sleep Matters Club