Whether it be for mum, dad, or a special someone, we've got some delicious breakfast ideas for them all.
5 ways to make breakfast in bed for dad
To say thank you to dad for all the little things they do for us, here are 5 breakfast in bed ideas. And you don't have to wait until Father's Day to make them (…though it's always a good excuse!).
1. A Full English Breakfast
You can never go wrong with an old-fashioned British full English breakfast! All the components might create havoc cooking in the kitchen, but it's definitely worth it for the end result.
2. A sausage sandwich
A sausage sandwich is a quick and easy breakfast idea that will leave any dad satisfied. Make sure to ask them what sauce they prefer – classic tomato ketchup, brown sauce, or maybe something different.
3. A cup of coffee and a croissant
A light breakfast will help to kickstart dad's day. It's pretty common that some people don't enjoy eating early in the morning, so why not try a plain croissant and a good coffee for your picky dad?
4. A slice of banana bread
For the mornings when you just don't feel like getting up but want to treat dad to breakfast. If you're not an early riser (and your dad is) this is a good dish you can prepare the night before and heat up in the morning if desired, giving you the perfect readymade breakfast.
5. Simple eggs on toast
A classic breakfast that you can't go wrong with. If you're cooking and trying to get your young children involved in making dad breakfast, this is a good beginner. Jobs like pushing the toast down in the toaster or spreading the butter will make them feel involved in making dad's day better.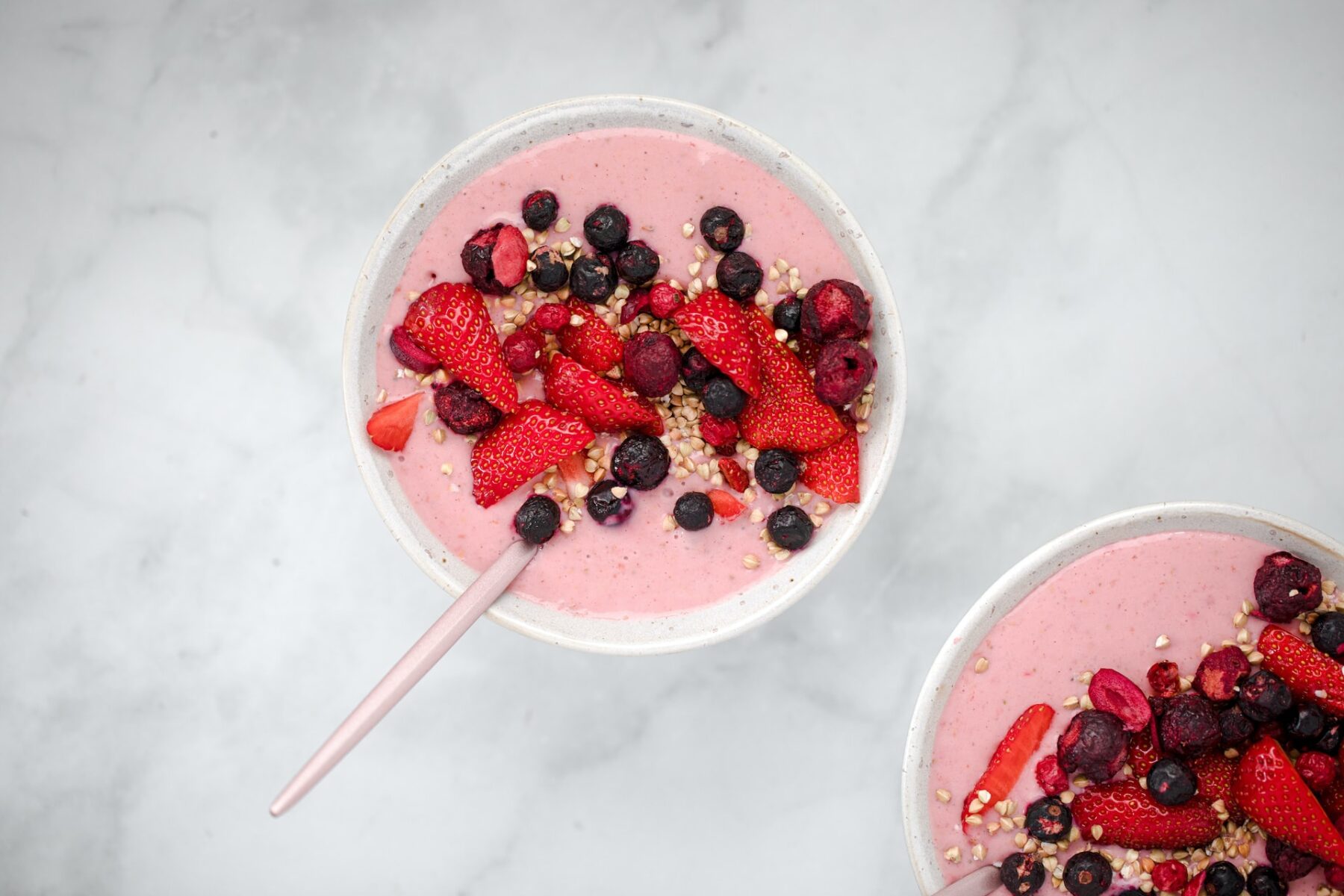 5 ways to make breakfast in bed for mum
When you want to treat mum to breakfast in bed, whether it be on Mother's Day or just to show her how much you love her, here are our 5 favourite ideas.
1. Homemade waffles
Sometimes our mums give-in to their sweet tooth and love extra syrup or, if they prefer something a bit more savoury, waffles are a great base for fruit, bacon or eggs – any breakfast!
2. Pancakes
This sweet treat can be changed to suit anyone's taste buds, blueberry pancakes? Chocolate pancakes? Crepes with bacon and eggs inside? All great pancake combinations.
3. Poached eggs
Simple but tasty, this dish might take a bit of fiddling to learn the perfect method in the kitchen, but it's worth the extra practice when you get it right. You can serve them with toast for a tasty start to the day.
4. Eggs Benedict
A fancier twist on poached eggs, with the hollandaise sauce making a tasty addition to your breakfast plate.
5. A smoothie bowl
Starting the day with something fresh is guaranteed to put mum in a good mood, why not try a fruity smoothie bowl with crunchy granola on top?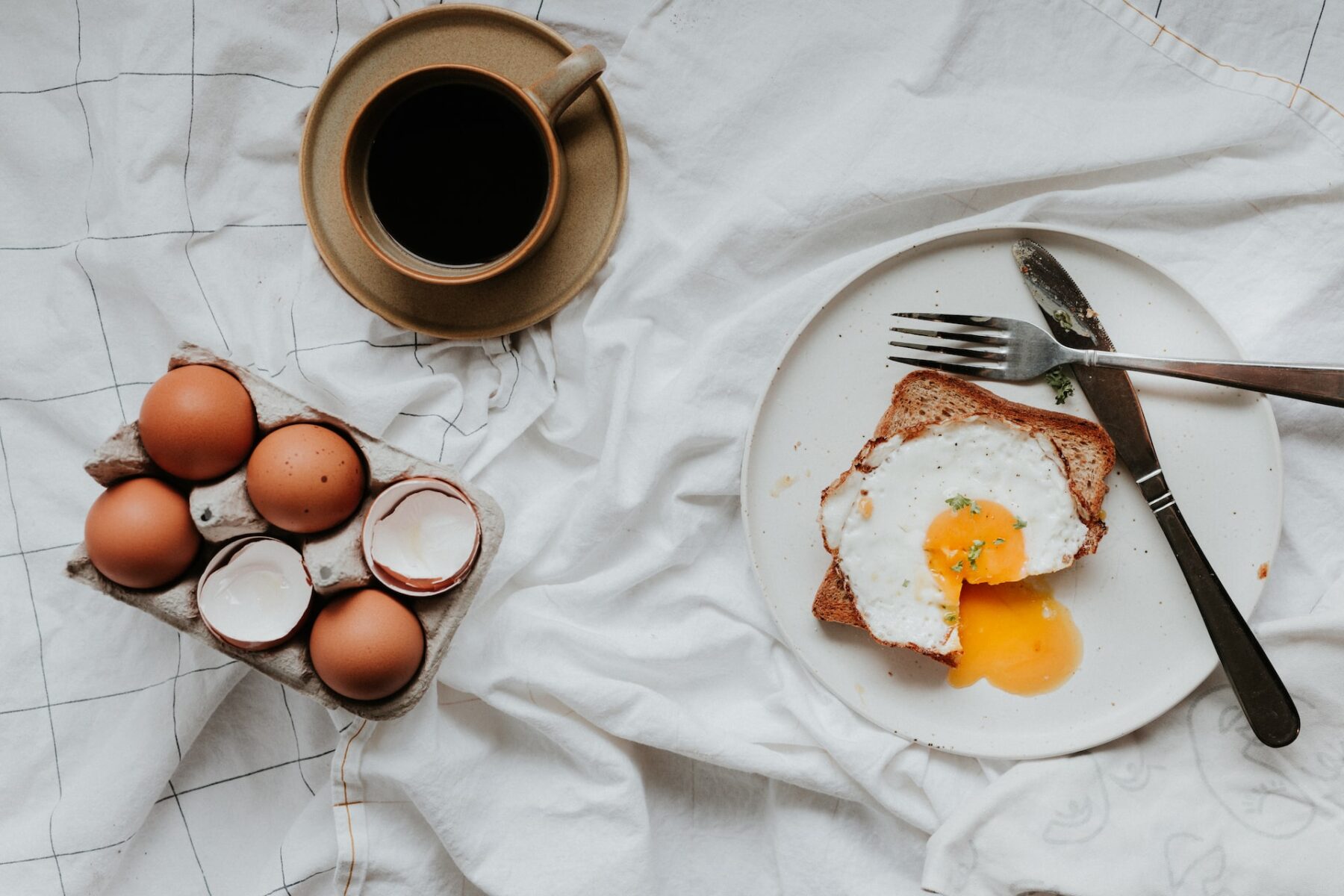 5 ways to make romantic breakfast in bed
If your partner's love language consists mainly of acts of service, making them breakfast with subtle details you've remembered about them is key to getting as many brownie points as possible.
1. A calming cuppa
Knowing that the day ahead has work to do or kids to watch means that sometimes it's good for you and your loved one to take a calm twenty minutes in the morning. We think we can all agree that the best way to start the day is with a warm cuppa. Whether that be a coffee or a brew or a fancy herbal tea of your choice; tea has now even been proven to have health benefits. A way you can enhance this relaxing experience for your partner is not only by making this drink for them but also by adding a teapot that they can use to refill their cup from bed.
2. A touch of detail
Something you can add to your breakfast in bed is attention to detail, a good example of this being taking the stems off your fruit and cutting your strawberries into hearts. We all want our partners to notice the work we have put into this and to make them feel appreciated. And this is a good way to guarantee that.
3. Yummy cinnamon French Toast fingers
Make breakfast food that your partner wouldn't necessarily take the time to make themselves – something that requires a bit more energy in the morning. Cinnamon French Toast fingers are a scrumptious choice. Although it may take longer than a typical breakfast, the taste is worth it!
4. A rich hot chocolate
Make a drink that will allow you and your person to linger in bed curled up together with a film, even if it's just powdered hot chocolate, add a little bit of whipped cream and some marshmallows, and make it extra special.
5. Hearty American pancakes
These are great for a lazy Sunday morning when you want to make your special someone a hearty breakfast. Make sure to make them super thick and add some syrup and crispy bacon. You can make them even more romantic if you cut them shaped like hearts.
We hope you've found a delicious idea. Remember, next time you want to say thank you, or tell somebody how much you love them – breakfast in bed is a great way to say it. Sometimes, actions speak louder than words.
More from the Sleep Matters Club