A romantic Valentine's Day is an celebration for all couples, an opportunity for any who wish to participate in the celebration of romance to express their love for each other. But while the holiday applies to all, not all couples are equal, and their bedrooms are a reflection of their diversity. We've put together a list of archetypal couples and look at the unique ways they may make their bedrooms more romantic.
Note for the bookworm couple
Books are the order of the day for the readers of this world. The essence of Valentine's Day is to highlight the things that make your partner special to you, and vice versa, so find unique ways create elements of their favourite book or a book you've enjoyed together.
Colours and scents: You can buy old book-scented candles, which are an obvious win. Parchment tones and red hues are also great for bedding and lighting, but especially for your book-loving lover.
Romantic Gesture: Write your romantic book quotes in a Valentine's card, or if you're feeling ambitious, create something to remind them of those books and your love for each other…
Did you fall in love while arguing about the best Harry Potter character? Recreate the famous love potion in the form of your own take on a cocktail recipe.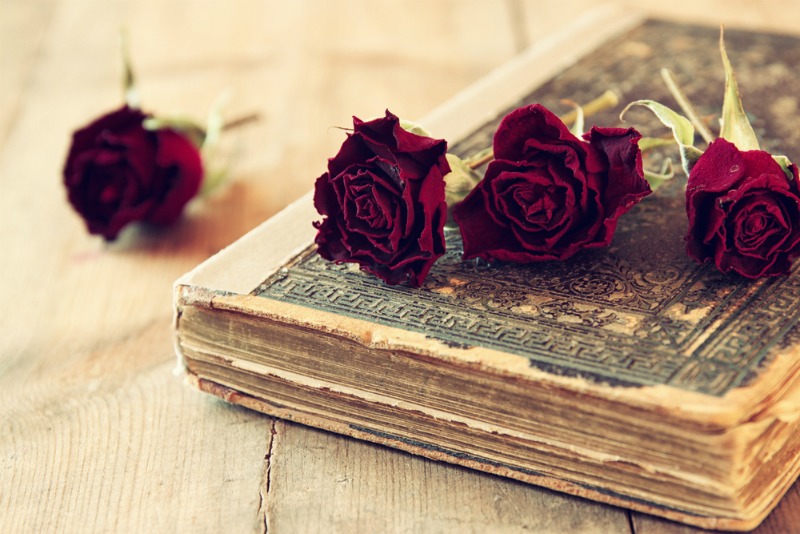 Ideas for the science couple
Are you a stereotypical geeky couple, or just fans of an explosive reaction? Either way, there are methods you can employ to bring out the science in both of you.
Colours and scents: To bring the universe into the room, it's more about lighting than colour. Have a search for Star Theatre Planetariums or similar for a galactic feel.
Romantic Gesture: When it comes to romantic reactions, consider making your own bath bomb, throwing in essential oils of your partner's favourite scents. Here's a recipe.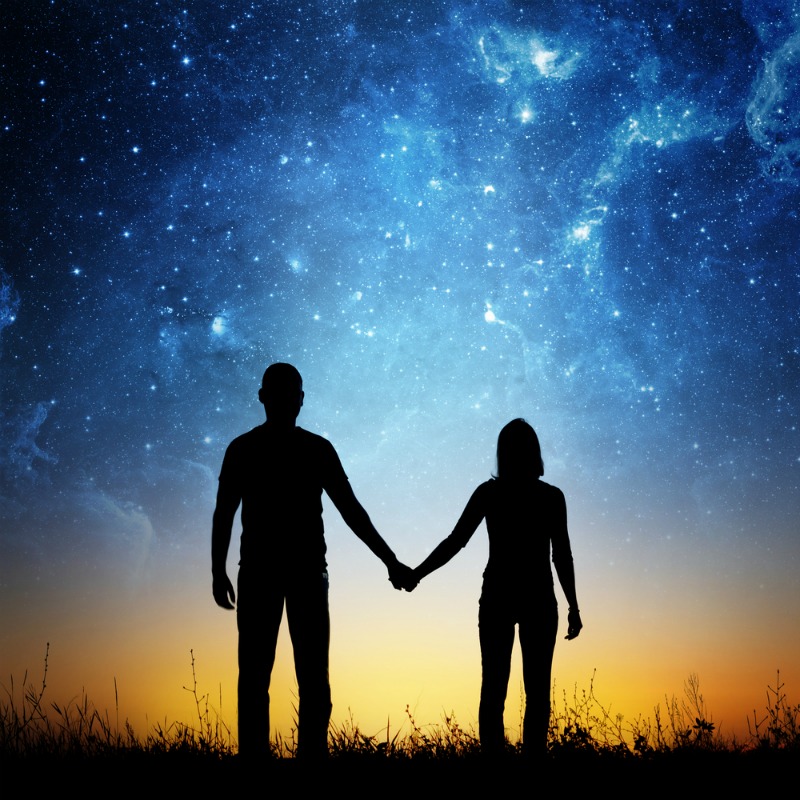 Unique ways to celebrate for travelling couples
You have maps strewn across the floor and books about Tanzania and neighbouring far-flung countries decorating your bookshelves. Boost the romance with music from the West Indies and food from south-east Asia. Find photographs of the last jungle you trekked through together and pepper them about your bedroom in lieu of rose petals.
Colours and scents: Green and brown are colours that one imagines and which feature on the cover of most Indiana Jones movie posters. As for scent, any incense will do, didn't you buy some up in Tahiti? Now is the right occasion.
Romantic Gesture: Plan your next journey, unless you're reading this on your way to Kathmandu, in which case read up on local romantic customs.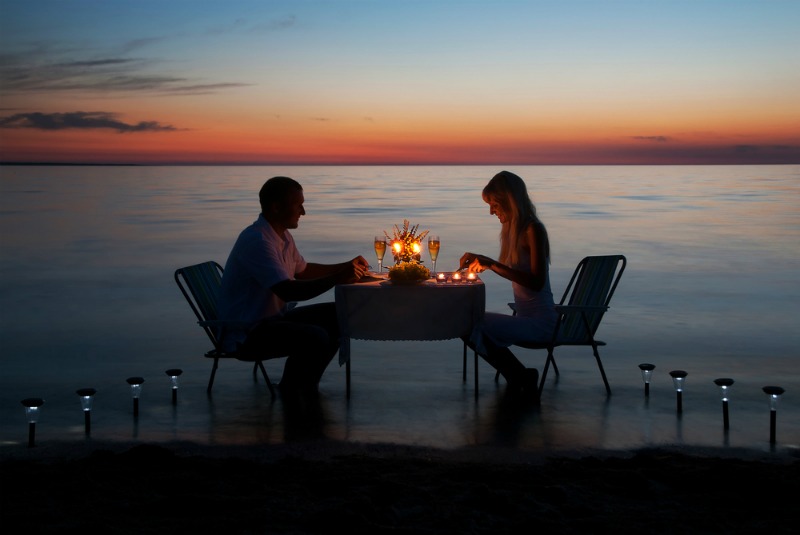 Practical couple celebrations
A focus on the easiest things to do in life is always the order of the day. You plan every minute and have microwave meals almost every day. When Valentine's Day arrives, simplicity calls. The bedroom will be of sleek design, with clean and straight edges to all the furniture which might be arranged in Feng Shui fashion.
Read More: 7 Ways To Make Your Bedroom More Romantic
Colours and scents: Black and white. They may not be the most romantic colours, but we imagine the practical couple only needs the company of a loved one to give the evening a romantic aura. As for scents, any candle that makes the routine different will do – vanilla or cranberry?
Romantic Gesture: A romantic meal and the gift of jewellery.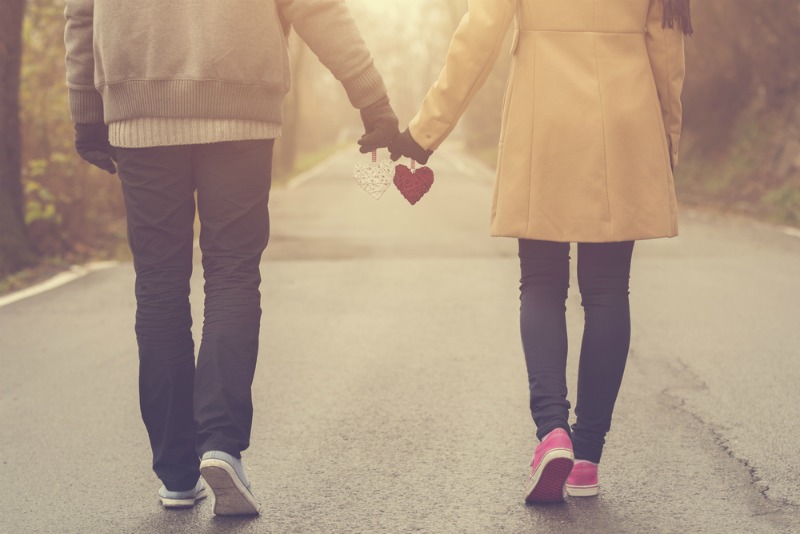 Grand gestures and the romantic couple
Finally, we have possibly the biggest fans of Valentine's Day. These know the most unique ways to celebrate and will sprinkle rose petals over every surface, light candles, dim the lights and have a romantic meal. As far as décor is concerned, warm inviting colours such as red and purple will be best – since these go quite well with the whole roses and heart theme.
Colours and scent: Red has to be the dominant colour of choice as it is passionate and loving. As for scent, we think champagne and chocolate scented candles should do the trick. Yes, they exist!
Romantic Gesture: Go all out with chocolates in a heart shaped box, only the biggest bouquet of roses, romantic music and a candle-lit dinner.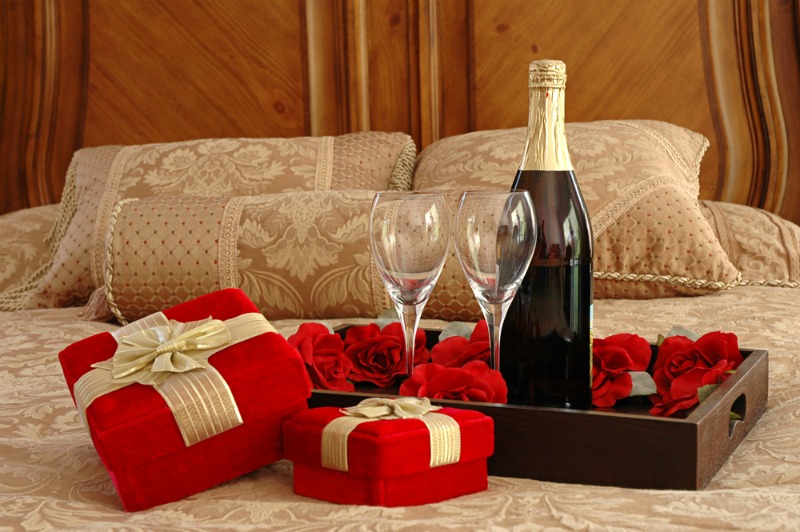 What couple are you? We'd love to hear the unique ways you'll be celebrating in the comments below.
More from the Sleep Matters Club