With the winter chill making it hard to avoid the carbs and with Valentine's day fast approaching, snacking season is turning romantic. From strawberries to heart shaped treats, there are a number of dreamy dishes you and your partner can make this year that can actually help you drift off to sleep. So, if you're planning on having a romantic night in, here are a few midnight snacks to help you and your loved one connect.
Related: Sleep Foods: How Can Your Diet Affect Your Sleep?
1. Strawberries
First and foremost, are strawberries, which obviously don't involve a recipe or any fuss so they are perfect for a quick snack before bed. Strawberries seem to be the go to romantic food when it comes to one on one time. Not only are they good for you, with their many vitamins and antioxidants, but they also have sleep inducing qualities. They contain the vitamin B6 which helps create melatonin, a sleep-inducing hormone that will help you easily drift off. Although chocolate is not a recommended sleep food, chocolate covered strawberries certainly add a sense of romance to the evening.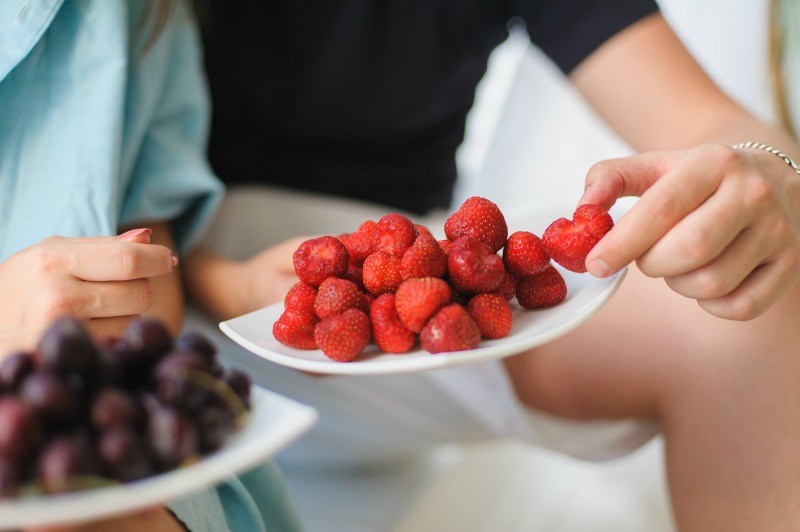 2. Fondue
Although a cheese fondue with some bread isn't the healthiest of snacks, it's a pretty tasty bedtime treat to share with your loved one.  On top of that, cheese can actually give you sweet dreams. The British Cheese Study tested 200 participants by giving them different cheeses close to bedtime. Two thirds of the participants could recall having positive dreams the next day and no one reportedly had a nightmare.
For a tasty fondue for two, rub the inside of a fondue pot with a garlic clove. Add a splash of white wine and lemon juice and heat until boiling. Then gradually stir in a grated cheese of your choosing and a little water if the mixture becomes too thick. According to the cheese study, different cheese caused different types of dreams, so choose your cheese wisely.
See more here: Let's Talk About That Cheese and Dreams Experiment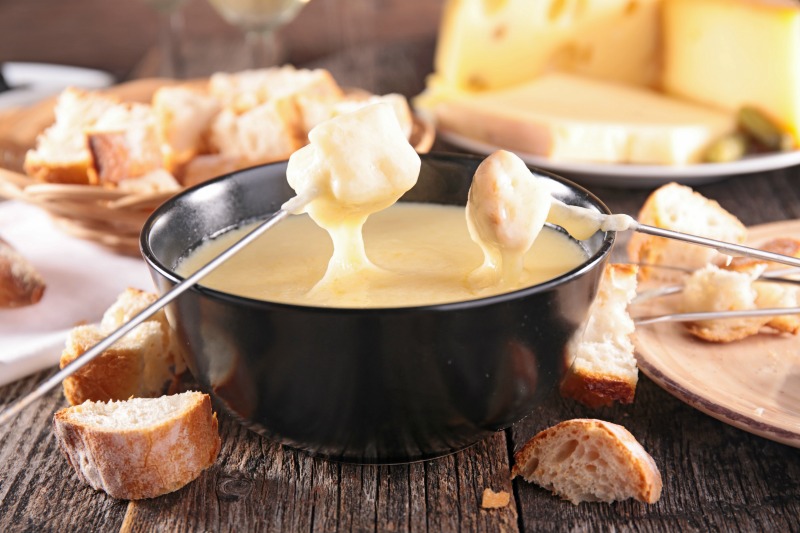 3. Cherries
Not only are they an aphrodisiac and a food often associated with flirting, but cherries also contain melatonin to help you snooze. On top of this, they also provide vitamins A, C, and E so you can be sure you're eating a healthy snack before bed. Eat as either fresh cherries with your partner, or have a glass of cherry juice at your bedside table. Studies have shown that drinking tart cherry juice right before bed helped insomniac adults to fall to sleep.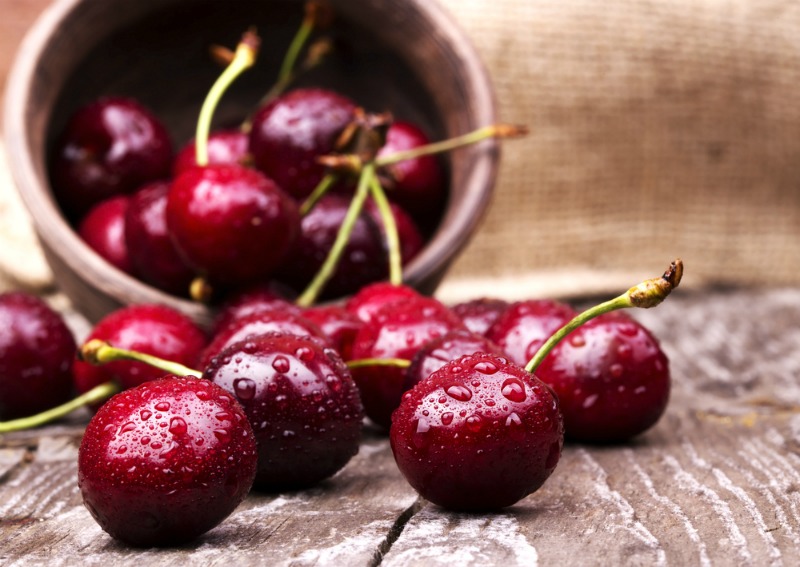 4. Oysters
As another well-known aphrodisiac on this list, oysters had to get a mention. Oysters are a romantic food which also contain zinc, magnesium, iron and vitamin B11, which, when combined, can help you drift off. It's also recommended to only eat oysters in months which include the letter 'r'. February is therefore ideal, so don't hesitate to share some oysters with your partner this Valentine's day and have a good night's sleep.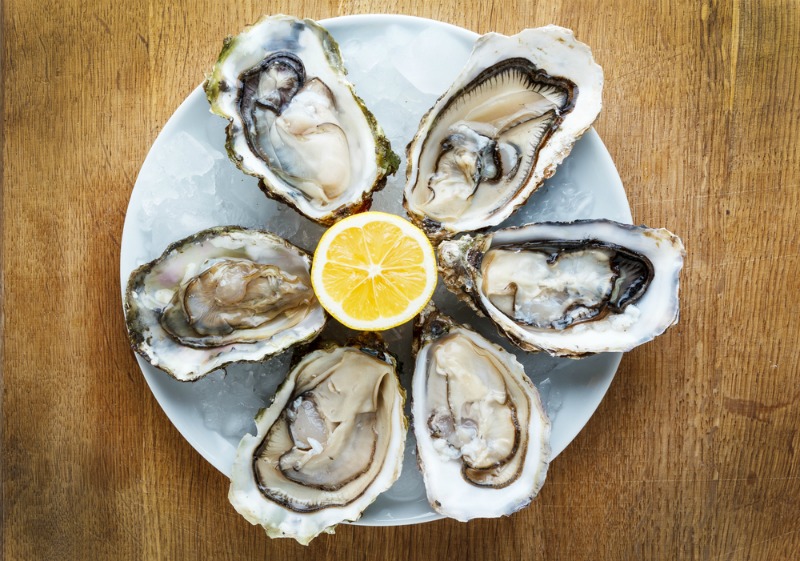 5. Chocolate
Last but not least on this list of romantic foods, is chocolate. We've written countless articles about how chocolate is bad for your sleep and the National Sleep Foundation recommends avoiding chocolate and caffeine before bed. However, there's no denying chocolate is one of the most romantic foods and if chosen wisely, does not have to inhibit your sleep. If you need your fill of chocolate before bed, white chocolate contains very little caffeine in comparison to its darker counterparts. According to Organic Authority, chocolate lights up the same pleasure centre in your brain as sex and the endorphins released will certainly put you in a good mood before bed.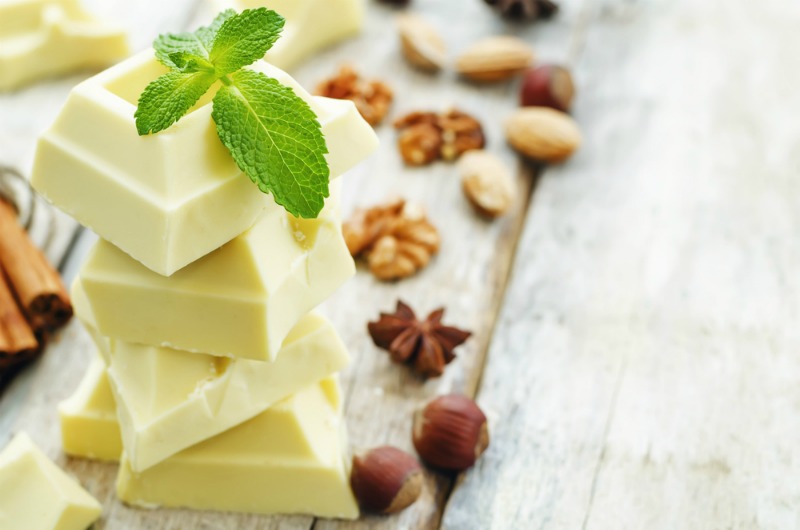 Have you tried any of these romantic midnight snacks? Let us know how you got on in the comments!
More from the Sleep Matters Club