TEMPUR®
If you're looking for cutting-edge tech, sleep easy knowing that the material inside TEMPUR® mattresses was designed by NASA.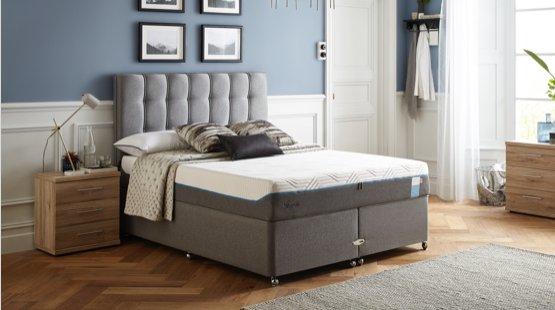 Personalised solutions
With 4 mattress collections, each available in 3 different depths, as well as a range of pillows and complementary products, there's a TEMPUR® solution to fit everybody. Discover what suits you best by simply trying out TEMPUR® products for yourself in a Dreams store near you.
SHOP CLOUD ELITE
A sofa bed like no other
Whether you're lounging or lying down, the Altamura™ Sofa Bed gives you next level comfort and support. With world-renowned TEMPUR® material in seat cushions and accompanying mattress, this sofa becomes a comfortable place to sleep in one simple movement. No springs, no bars – just world-class sleep, every time.
SHOP TEMPUR® ALTAMURA™