The Drift Gaming Bed
If you take gaming as seriously as you take sleeping, it's time to get comfortable. Introducing the Drift: the next generation gaming bed for a new generation of gaming.
Meet Drift
At Dreams, we believe a great night's sleep is the blueprint for a great day's gaming.
Immerse yourself in a world of digital fun with Drift – the gaming bed inspired by those who eat, sleep and breathe gaming. With built-in HDTV, USB ports to charge controllers and three colour schemes, it's all set up for your favourite gaming system.
Even better, it's the first gaming bed to come in small double, double and king sizes, with ottoman storage features. Because why should the kids have all the fun? Sprung slats come as standard for better shock absorption and cushioned support, or you can take your gaming bed to the next level with an adjustable Sleepmotion base.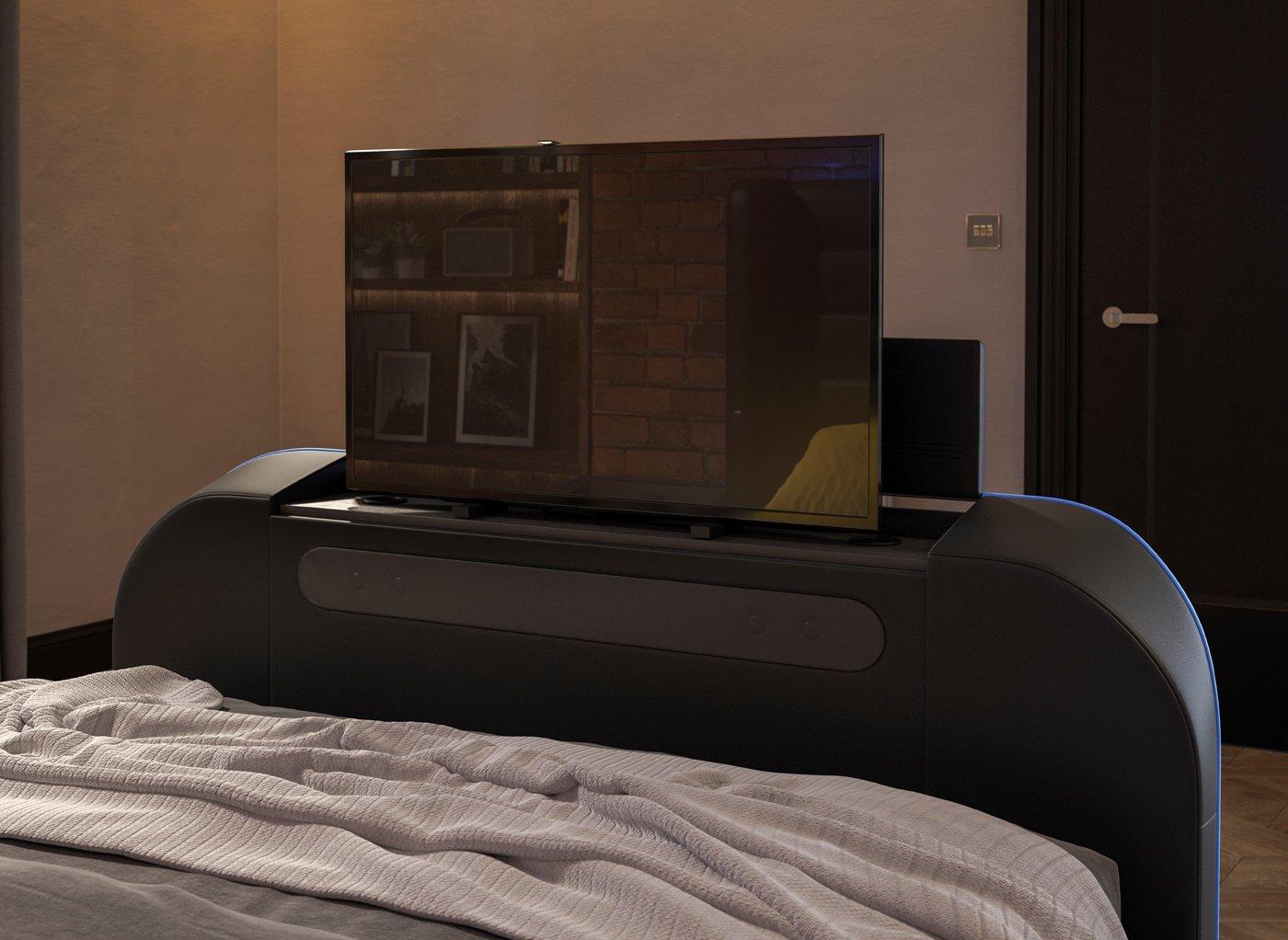 Tech
A 32" HDTV comes as standard with the option to upgrade your screen to 43" and 4K. Perfect for your gaming needs. When it's not in use the TV slides down so it's out of sight. The footend also includes a 2.1 sound system for enhanced sound quality.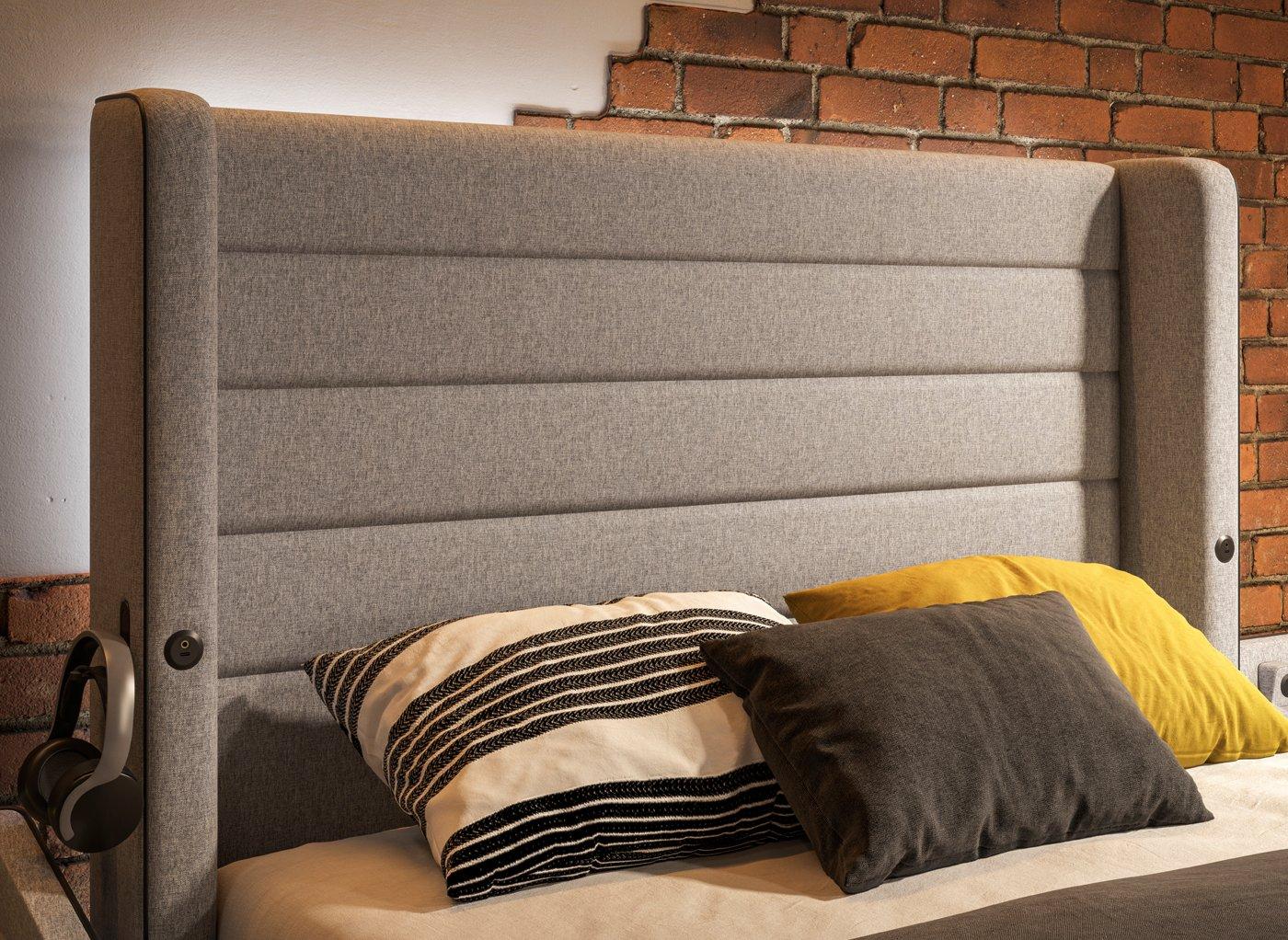 Style
Create the perfect atmosphere to explore new worlds with LED lights behind and under the bed to match the colour scheme of your favourite system. Sleep in style with a choice of black faux leather with coloured piping or grey fabric.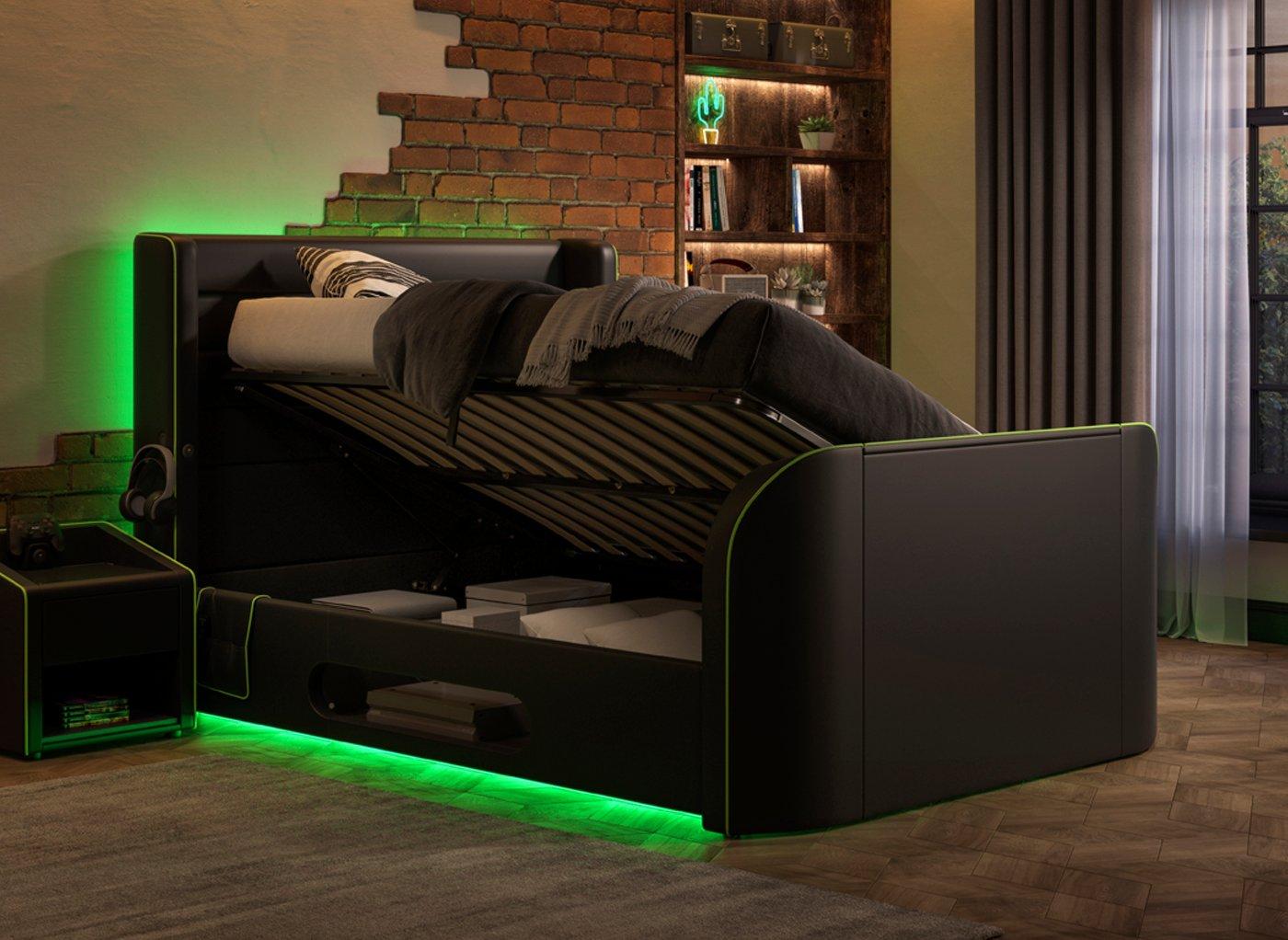 Storage
Handy ottoman storage under the bed helps keep your bedroom tidy and a matching bedside table is available separately – perfect for resting your controller.
Available in three finishes
This ultimate gaming bed comes in a choice of three colours. Some gamers will love the faux black leather with green piping. Others might go for faux black leather with blue piping to complement their console. For a modern, techy vibe there's contemporary grey fabric with black piping.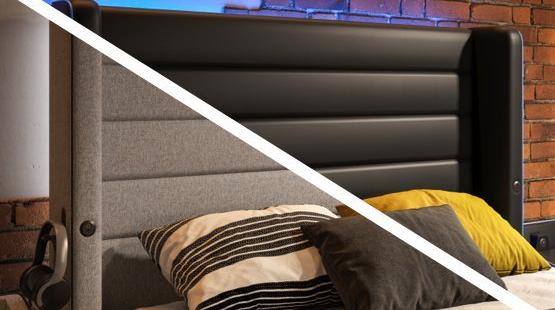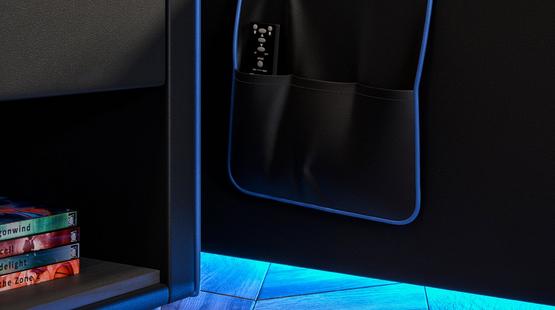 Choice of mood lighting
Create the perfect atmosphere for those epic gaming sessions. Choose from green or blue LED lights with your black leather bed or white LED lights for the grey bed to match the colour scheme of your favourite gaming system.
Headset holder
House your headset on a headboard holder and hide away those cables and wires for a sleek and modern look.