Decorating your child's bedroom is the same as decorating any other room in the house. It all comes down to the planning. In fact, it's even more important to think long and hard at this stage. Children go through many stages in their development, and it happens scarily fast. Should you redecorate when you move your toddler to a big bed? And what happens when that child becomes a teenager with opinions and tastes of their own?
Related: Space Saving Bed Ideas for Kids
Unless you want to be completely re-decorating and re-furnishing every five years, there are some key things to consider.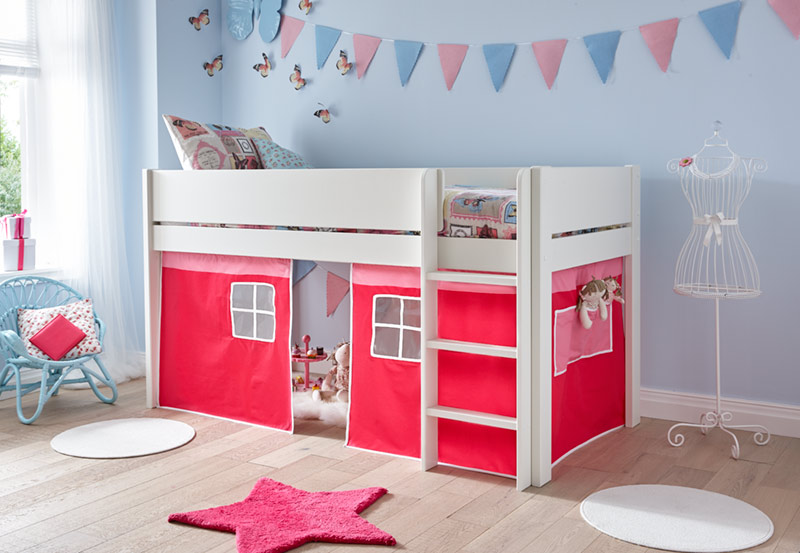 Decorating schemes in your child's bedroom
It's tempting to go overboard when decorating a nursery. Those pink, girly wallpapers and princess coronet four-posters are so cute! Not to mention those cartoon character wall coverings. And when the baby turns into a strong-willed child with a dinosaur fixation or a super-hero fascination it can become even harder to resist the urge to theme the room from top to toe.
Related – Pink beds
Be cautious. Although it is tempting to go overboard with as many pink and fluffy items as possible, remember that it won't last forever. For instance, you could keep the Disney images for the bedlinen only. It's much easier to change at a later date. There's a lot to be said for keeping walls and floors neutral and just adding accessories that can be discarded the next time your child requires a new themed décor.
Related: 4 Stunning 2016 Trends That Will Transform Your Bedroom
If you need inspiration have a look at the super stylish children's schemes on Pinterest. There's no shortage of innovative ideas, tasteful wall coverings, storage solutions and things that will amaze you.
Furniture in your child's bedroom
One thing to remember about a child's room is that there will need to be a LOT of storage. Just think of the storage you need in your own bedroom. Now double it.  When choosing furniture, choose items that have a dual purpose.
Beds that have a trundle mattress underneath are good for sleepovers and even for accommodating extra guests at holiday times. Bunk beds are another solution as they utilise the space vertically, as do beds that have a desk or storage underneath. If you're at all concerned about your kid sleeping in a bunk bed, check out our bunk bed safety guide first.
Choose wardrobes with flexible hanging and shelf solutions. Babies and toddlers don't need full length hanging space and do need lots of shelves, but this will change as they get older so you will need to adapt the space as fits.
Related:  The Toddler Bed Guide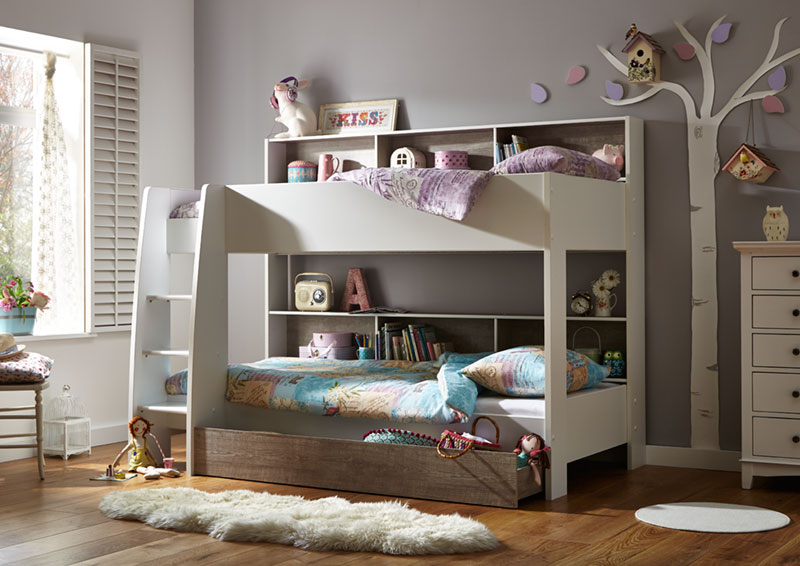 A desk/dressing table set up is a must for when your child is older and has homework to do in a quiet space away from the rest of the family. This can also incorporate a display space above for drawings, posters and memo's. There are some great things on the market for creating a special art walls including blackboard paint and magnetic plaster. Or you can use string and pegs, or even some clipboards, so that walls don't get marked.
And don't forget baskets, boxes and shelves for all those toys. The more creative you are with this, the more likely your child will be willing to tidy up after themselves. And the more likely you will be able to help them keep the room free of clutter.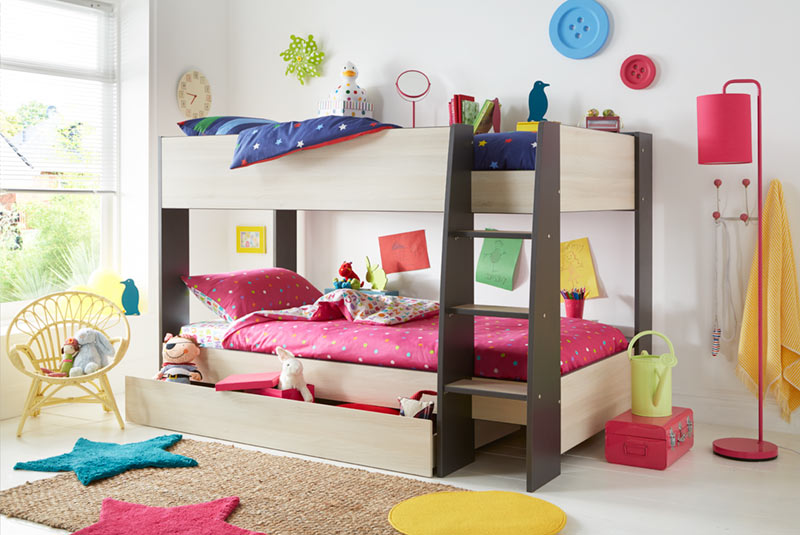 Inject Some Fun
Now that all the practical stuff is out of the way, it's time to inject a little fun into the room. Now's the time to dig deep and remember what it was that you found magical as a child.
I love a wall mural. There are some fabulous ones around that would not look out of place in any room in the house but would still fire the imagination of a child. Personally I'd stick to black and white line drawings so that you can change colour schemes at a later date without changing the mural. Some of them peel off too, so you can remove them completely once your child has outgrown them.
Related: How to Develop An Effective Sleep Routine For Your Baby
Children love a den. That's why bunk beds are so popular with the little ones. Window seats can easily become dens when piled high with cushions and with the curtains drawn. Or invest in a wigwam. They can be very tasteful (in fact, I'd like one myself) and look much more stylish than string and blankets draped around the room.
I've already mentioned how important it is to have a desk area and display space, but you may want to consider creating a crafting table. A small shelf above can store pots of brushes and pens, clipboards can display the finished artwork, and it will mean you don't have to clear the kitchen table when it's time for dinner.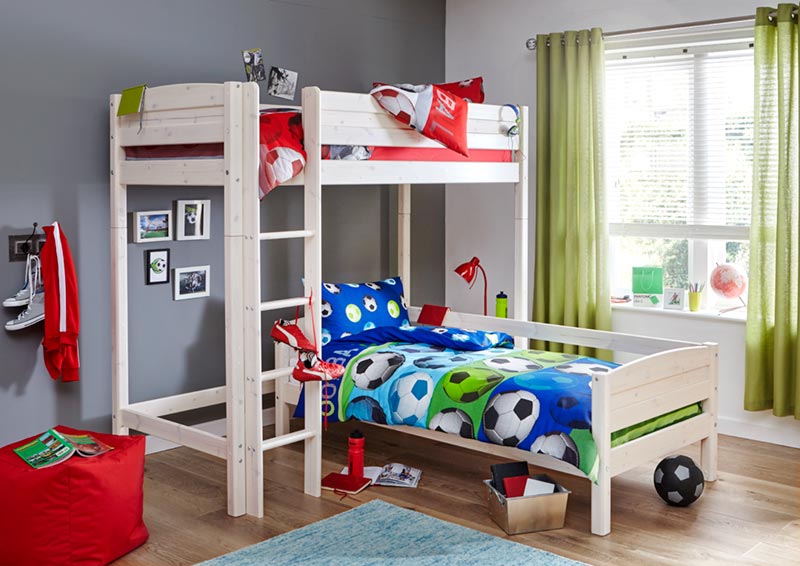 Are you about to redecorate your child's bedroom? Share your ideas in the comments below.
More from the Sleep Matters Club