In this article, the new golden couple of cycling reveals some of the sleeping tips that have aided their incredible sporting accomplishments! Husband and wife Neil Fachie MBE and Lora Fachie MBE each won gold at the Tokyo Paralympics.
The advice from the couple – who both have visual impairments – covers topics including the pervasive influence of video games, using public transport as a means of falling asleep, and how the soothing sound of Sir David Attenborough's voice helped them through to success in the previous Rio games.
Neil and Lora let us in on some of their top sleep tips…
Neil Fachie: I vividly remember my first games in Beijing. I was visiting the ParalympicsGB house to see my family and out in the hallway were several Chinese businessmen all lined up on a sofa, in various positions and poses – sleeping after lunchtime. How they weren't all lying on each other I'll never know, but it was just very normal for them to take this little power nap. I just thought: 'that looks absolutely wonderful' and it's something I've taken with me ever since.
Speaking of power naps, I often have a post-lunch, early afternoon lull when I'm not of much use. That's the ideal time for having what I call a '
Nappuccino
'. This is a little coffee followed by a 20-minute power nap. One of these, and you're good to go! I don't do it often, but whenever I do, I feel great for it.
Lora Fachie: Before Covid-19, if I was training at the velodrome in the morning, I'd use public transport and I'd get the tram home. The tram journey is about 45 minutes with one change. Many times, I'd zone-out on the longer tram journey and be sat there half sleeping, half not! Just that lull of being on public transport always sends me to sleep.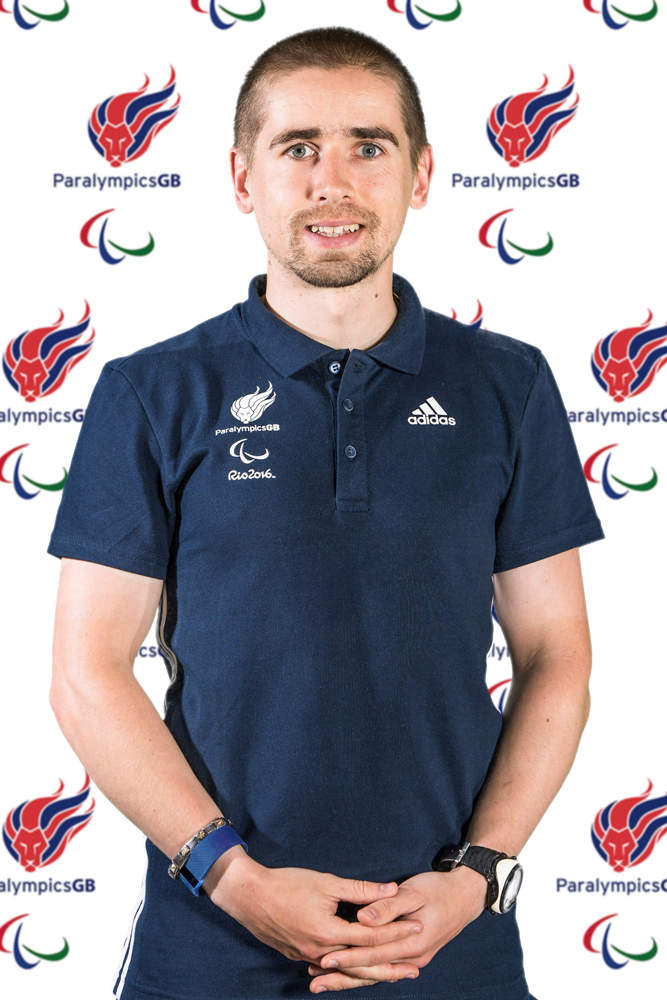 Neil Fachie:
It's funny you should say that. The amount of times I've fallen asleep on the tram – it's ridiculous. I guess it's like the baby getting put in the car to go to sleep. It's funny, the nice soothing noises of a tram journey!
Do you follow the traditional 8 hours, or do you practise something alternative?
Lora Fachie: I've worked quite a lot with different methods of how to get myself to sleep because for me, falling asleep is the hardest thing, it's probably one of my weaknesses as an athlete. I can only sleep in around three, maximum four hours – then I'll wake up. It might then take me an hour or two or three hours to then get back to sleep again during the night.
So now I use an app or listen to a podcast that sends me to sleep almost immediately. At the moment, I'm in quite a good routine, but it's not always been that way. It's something – especially with jetlag – that I'm quite concerned about going in to Tokyo. I don't generally cope well with clock changes, I have my routine and that's it.
Neil Fachie: Like Lora, I sometimes use things like listening to audiobooks with sleep headphones on that are comfortable in bed just to get me to sleep. Especially around competition times when you're feeling a bit more stressed generally. It's harder to fall asleep so you've got to use a few tricks and tools to help shut off the brain which wants to keep jabbering away all the time.
Did late-night video games ever affect your sleep?
Neil Fachie: Before I met Lora, I was a stay-up-late-playing-computer-games kind of person. I didn't really have a set routine and it wasn't really ideal for performance. I got told off pretty quickly once Lora and I got together! I was told I had to be going to bed at 10 and, fair enough, I went along with it to keep her happy. It did start to pay off actually and I started to feel much better for getting my 8 hours of sleep.
When I was quite addicted to games, a lot of my dreams were about the games in my head. I think that's when you know you've gone too far, when you start dreaming about Call of Duty and other games and it becomes really vivid. That's when it's time to call it a day and take a step back I think.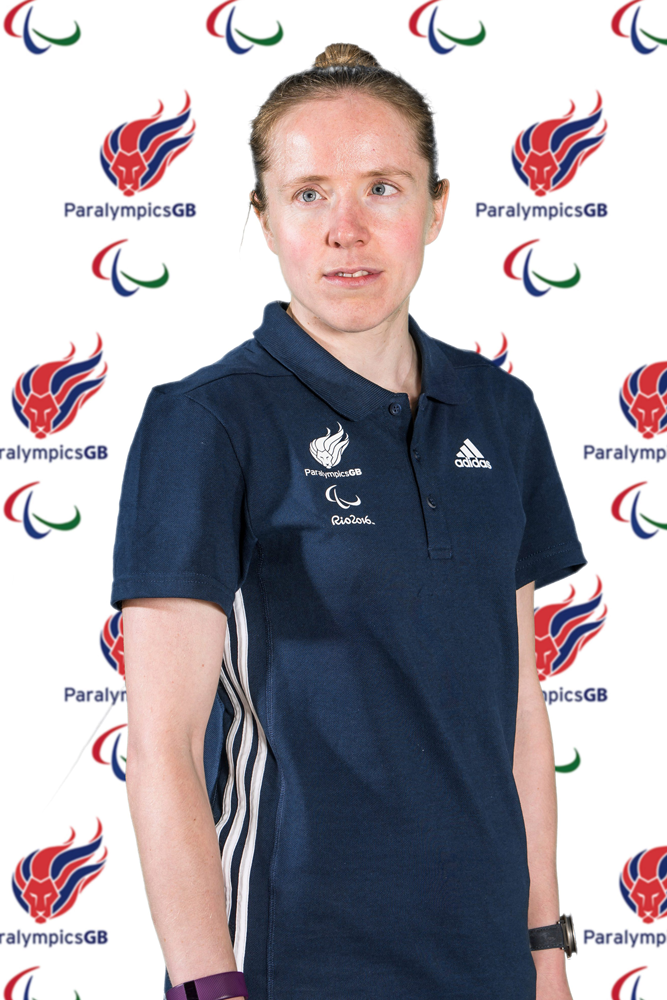 Do you have any podcasts or audiobook or podcast recommendations that you use to help you sleep?
Lora Fachie:
All the way through Rio I was listening to Sir David Attenborough's memoirs because his voice is absolutely amazing for lulling you to sleep. I don't know how many times I listened to his book.
Other books that have been really good like that are anything read by Stephen Fry. He's got a voice that's very melodic and you can just zone-out to. Recently, I've discovered a podcast called 'Send Me to Sleep' on Spotify, that's really good. It's just these short 45-minute stories that it doesn't actually matter if you pay attention to.
If you do listen to one that's quite emotional, you get emotionally attached to it. You'll be listening and when something big happens, you'll get quite tense with the story. That's not really going to help you get to sleep as you're too emotionally caught up.
Neil Fachie: David Attenborough was my recommendation as well. Yes, David's been our saviour for many a tough night at a Games village! I was genuinely listening to the book and I kept nodding off on the tram while I was listening to it, when Lora was struggling to sleep. It's just that perfect voice to send you away. I've always got that book saved on my phone for when I'm away.
Recently I've been listening to the Lord of the Rings trilogy as well. It's a story I know, and you don't need to tune in too hard. It's just something in the background that works for me as well.
Watch the highlights of Lora and Neil's exclusive interview below:
For more athlete-related articles, check out our Team GB and ParalympicsGB hub.