When to move your child from a toddler bed into a big bed
Last updated: September 2023
No two children are the same though, so we're going to list the top tell-tale signs that your little one is growing out of their toddler bed and now requires a full-size one. You may want to try more than one of our suggested tips before you make the changeover – we understand that it's an important milestone both for you and your child.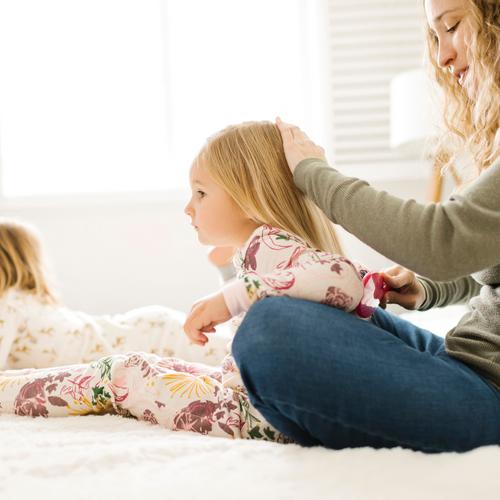 When are children ready to leave their toddler bed?
There's a strong hint in the name of 'toddler bed' but as a general guide, these beds are used by children from age 12 months up to about 4 years old. The transition to a larger kid's bed starts from around the age of 5. However, as every child is different, parents will often know instinctively when the time is right for their little one to make the move. Here are a few other tell-tale signs that their toddler bed is no longer needed:
They may start asking for a bigger bed. This is more likely in children with an older sibling as they tend to mimic their big brother's or sister's behaviour.
Are they complaining of feeling uncomfortable? Does it look as if they've suddenly outgrown the length or width of their toddler bed? Check the manufacturer's guidelines on the toddler bed – often these beds are built with height and weight limits. A growth spurt is something you can't avoid.
Are the raised sides becoming more of a hindrance than help? As your child gets older, they will no longer require the raised panels on their toddler bed. If they're stopping them from getting in and out of bed comfortably and easily, this is a sign that they're ready to move into a more grown-up bed.
Kids' bed sizes by age
For a more detailed approach to which size beds are suitable for your child, take a look at this handy table.
The recommended age ranges are to be used as a guide only. Please consider the size of your child and whether you feel that they're mentally and physically ready to move into a bigger bed.
| BED TYPE | MATTRESS SIZE (WxL) | RECOMMENDED AGE RANGE |
| --- | --- | --- |
| Cot | 60 x 120cm / 23" x 47" | 0-1 year |
| Toddler bed | 70 x 140cm / 2'3" x 4'6" | 1-5 years |
| Small single | 75 x 190cm / 2'6" x 6'3" | 5 years+ |
| Single | 90 x 190cm / 3'0" x 6'3" | 5 years+ |
| Euro single / twin | 90 x 200cm / 3'0" x 6'6" | 5 years+ |
Kids bed types by age
The recommended ages in this table should be used as a guide only. For more information on some of our kids' beds and what to consider before investing in one, check out these informative buying guides below:
| BED TYPE | RECOMMENDED AGE RANGE |
| --- | --- |
| Cot | 0-1 year |
| Toddler bed | 1-5 years |
| Bunk beds | 4 years+ for bottom bunk, 6 years+ for top bunk |
| Mid and high sleepers | 6 years+ |
| Cabin beds | 6 years+ |
How to choose a safe new bed
While this is an exciting time for your little one, a bigger bed does pose some risks when it comes to safety and naturally, you'll want peace of mind that you're choosing a safe full-size bed. You can invest in some detachable side rails or a bed guard while they get used to their big bed. You can also place a deep pile rug next to the side that they get in and out – this will cushion them should they take a tumble during the night as they get used to the new set-up. We also recommend you check that you're using the correct size mattress for their new bed so they can sleep on a steady and supportive surface.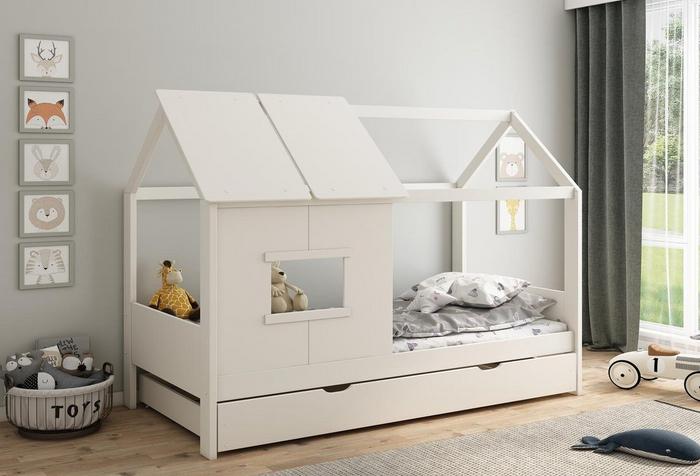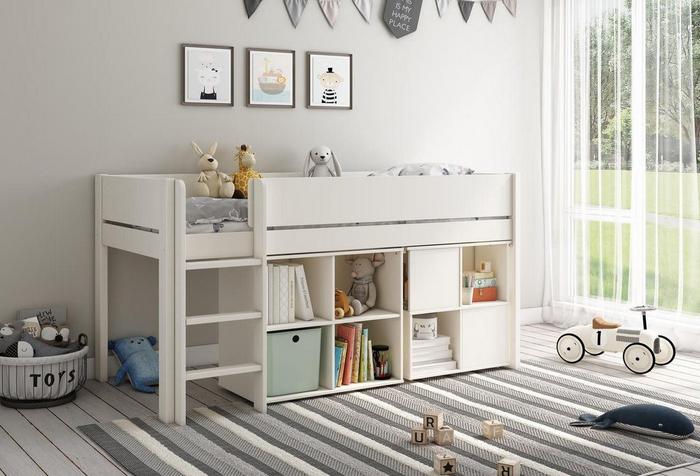 What type of bed?
You can choose between several types of adult-size beds once your child is ready to leave their toddler bed. Depending on your preferences and your child's needs, our wide range offers different benefits and features. If you're looking for a kid's bed with storage, we have bed frames with drawers which could be handy for keeping pyjamas, books, toys and other trinkets out of sight.
Bunk beds are an obvious choice for siblings, while high sleeper beds and mid sleepers provide a more personalised touch with a range of storage options, plus study or play areas.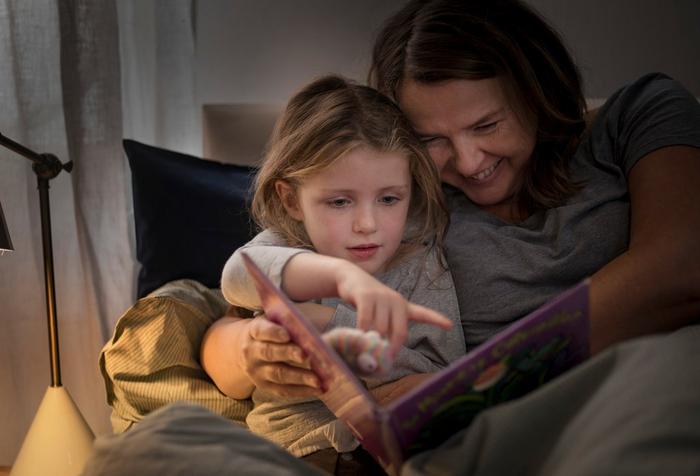 What else should I consider?
You'll naturally want what's best for your child but it's worth considering their wants when making their full-size bed decision. It's nice to get them involved in choosing their new bed as it can make them engaged and excited about sleeping in it. The happier they are, the more likely the transition will be smooth sailing.