When the time comes to your child moving from their cot to their first kid's bed, you will want to choose the best bed and mattress available to you that will ensure the best possible chance of your child sleeping through the night. There is no set or right time to move your child from their cot to their own bed; it is really up to you and your routine. Most children make the move when they are between 18 months and 3 years old. We looked at some things to consider when choosing your child's first bed.
Safety First
Choosing the right bed can be a minefield and may encourage or discourage them from going to bed, but you should always follow the mantra of 'Safety is King'. Babies' beds should always have safety rails on each side, to prevent the baby from slipping out during the night. An extra precaution is to make sure the bed isn't too far off the floor, just in case they should happen to fall. Toddler beds are great for this as they are designed low to the floor and with side panels to maximise safety.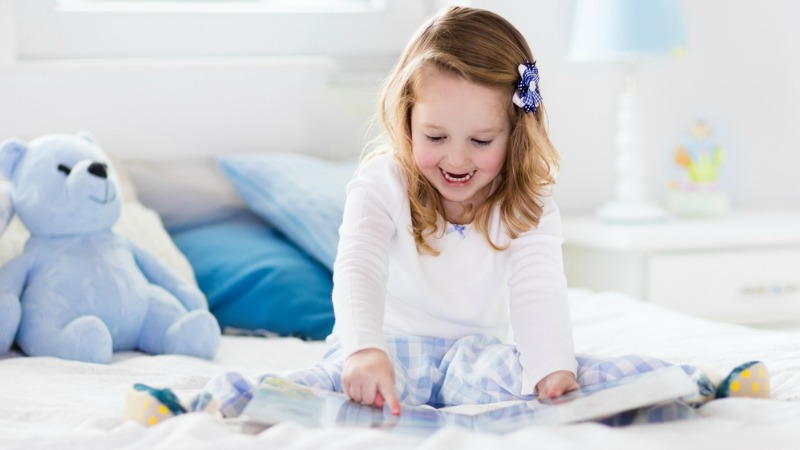 The rails on the bed need to be narrow to prevent anything from getting stuck too! Your child's bed should be a safe haven, and ensuring it looks and feels secure is most important. It will allow both you and your child to go to sleep happy. A useful consideration is also how easy the bed is to clean; you want a bed that is easy to clean with some simple soap and water.
Stick with hardwood materials for your child's bed rather than plastic. Solid hardwood is strong with heavy-duty bottoms and durable fasteners. The benefits far outweigh the costs of paying that little bit more at this important stage in your child's life.
Go see the bed in the store, as an important investment; you can get the reassurance of the quality that you are buying. You can always order online when you've had a chance to think about your decision.
A Matter of Taste
Choose a style of bed to suit your child's room and personality. Many beds, such as desk beds, come with handy workstations and storage to help you create the perfect place for your child to play, study and sleep. You should let your child help you choose; after all, it's their room. Involving them in the process will make them feel more excited about going to bed.
Related: The Toddler Bed Guide
If your kids like to be in the rafters, choose from a range of cabin beds, bunk beds and high sleeper beds for the adventurous. A small starter bed, up to 7/8 years old, will leave lots of floor space for playing or you could opt for a starter bed mattress that is adjustable for the growth of your child.
Related:
Bunk Bed Safety Guide 
How To Choose Between Mid Sleeper and High Sleeper
Here's a snapshot of some of the great ranges on offer:
Kids Avenue
Made to last, this fantastic range means your kids can really make their room their own. The handy storage, desks and fun tent and tunnel accessories will make bedtime fun time!
Disney
Bringing the magic of Disney to your children's rooms couldn't be easier with the Disney Cars and Disney Princess ranges. As your magic stars grow up, just make a few simple changes to the furniture and transform their space as they need it.
More from the Sleep Matters Club