The Best Mattress for Side Sleepers
Last updated: June 2023
Recommended comfort grade for side sleepers
As stated, a medium or soft mattress is recommended for side sleepers. This is because they allow plenty of give to contour to your body's natural curve and keep the spine aligned, while providing maximum comfort to your pressure points, which are outlined below.
What is the best mattress type for side sleepers?
As stated, side sleepers can opt for a variety of mattress types, as long as they provide adequate cushioning and support. The most popular options include memory foam, latex and gel mattresses.
Should I opt for a Medium or Soft Mattress?
If you're unsure whether to opt for a soft or medium mattress, this can largely be down to personal preference and what feels most comfortable to you. However other considerations, such as your weight or whether you suffer from back pain, should also be taken into account.
| BODY TYPE | COMFORT LEVEL |
| --- | --- |
| Lighter builds | Soft |
| Average to Heavier builds | Medium |
The best comfort grade for your body type
In general, the heavier you are, the firmer your mattress should be. This is because you're likely to need more support from your mattress. So, if you're a side sleeper that weighs above 14 stone, consider a medium comfort grade. If you're on the lighter scale, you can opt for softer options.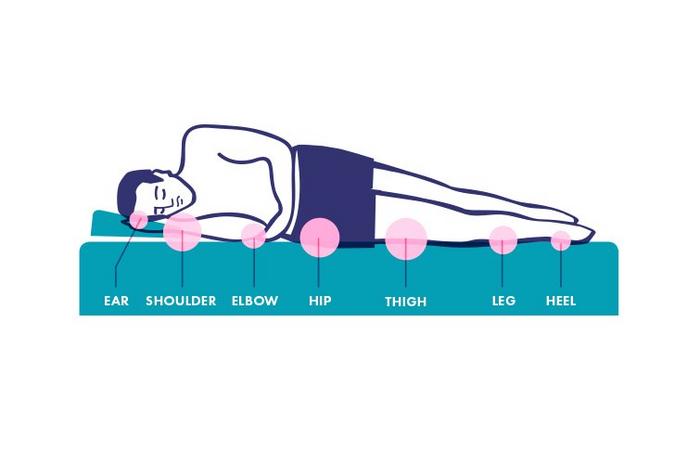 Side sleeper pressure points
A pressure point is simply defined as an area, usually on the surface of the body, that is sensitive to pressure. Your pressure points change with your sleeping position and which parts press against the mattress.
Pressure points for side sleepers include: ears, shoulders and hips, which are often prone to soreness. This is why it's recommended that side sleepers should steer clear from a mattress which is too firm.
The best comfort grade for back pain
Another common consideration is back pain. If you're often waking up with a stiff back or neck, you'd benefit from a mattress on the firmer scale. This is because a softer mattress will result in the spine dipping, which can cause aches and pains.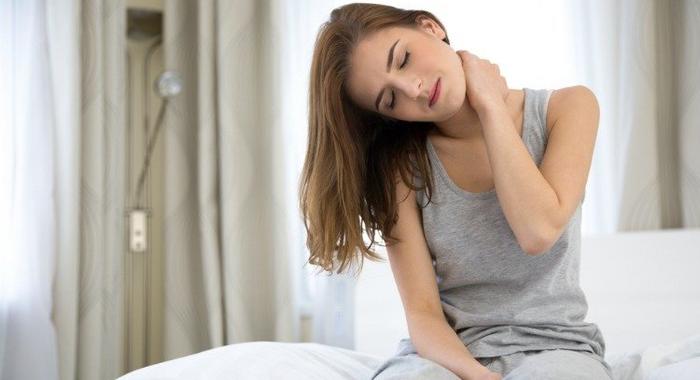 The best pillows for side sleepers
As well as choosing the right mattress, it's important to get the right pillow for your sleeping position. Side sleeper pillows need to provide the right amount of height to ensure the neck stays in line with the spine. Anything too soft will result in the head dipping, whereas anything too high will bend the neck. For those who sleep on their side we recommend medium to firm pillows.
Shop Side sleeper pillows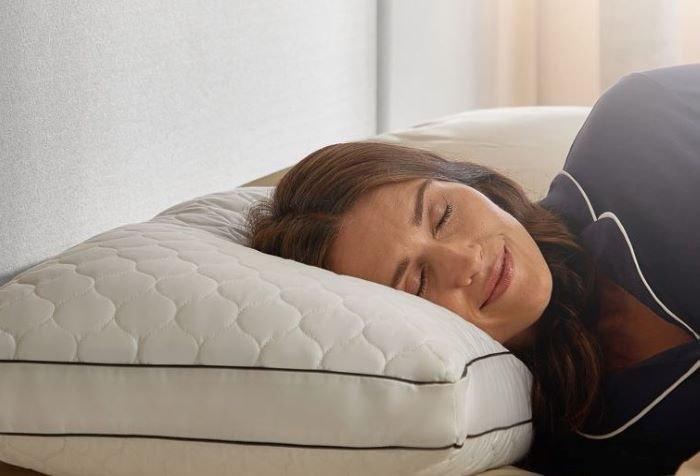 If you're looking to improve your slumber, make sure you use our Sleep Cycle Calculator. It will help you discover the perfect time to go to sleep and wake up in the morning to unlock a rejuvenating night's rest and embrace a healthier, happier you.