The Best Mattress for Front Sleepers
Last updated: August 2023
Recommended comfort grade for front sleepers
A medium, medium firm, or firm mattress is recommended for front sleepers to provide essential support and maintain the natural alignment of the spine. The firmness of these mattresses will allow maximum comfort while preventing you sinking in and arching your spine.
Due to the level of support stomach sleepers will need for their spine, it's not recommended to get an overly soft mattress. If your mattress is too soft, your torso will sink to the mattress and your spine will arch as you sleep, leading to aches and pains. However, if you have a mattress that is too firm, it won't let your spine fall into its natural curve and will also cause you discomfort.
What is the best mattress type for front sleepers?
The main priority when it comes to choosing mattress type for front sleepers is to avoid anything too soft and look for mattresses which offer support. Popular types for this include pocket spring mattresses, memory foam mattress and combination mattresses which offer a range of fillings.
The best comfort grade for your body type
If you're unsure whether to opt for a medium or a firm mattress, consider your weight and also your back. If you're prone to back pain or if you weigh over 14 stone, something on the firmer scale is advised. This is because you are more likely to need superior support than lighter sleepers.
| BODY TYPE | COMFORT LEVEL |
| --- | --- |
| Lighter to Average builds | Medium |
| Heavier builds | Firm |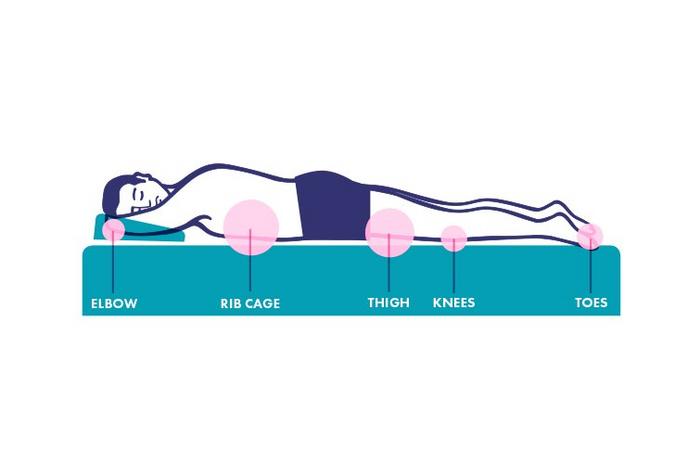 Stomach sleeper pressure points
Your pressure points are the areas of the body which have contact with the mattress. For front sleepers, this is usually your rib cage, your thighs and your knees. These pressure points don't need as much cushioning as other sleeping positions require, so the alignment of the spine is the main focus for front sleepers.
The best pillows for front sleepers
Unlike their recommended mattresses, the best pillows for front sleepers are soft pillows. This is because they offer little height, which means your neck won't be bent backwards, resulting in pain come morning. Consider a soft comfort grade for your pillows or materials such as feather and down.
SHOP FRONT SLEEPER PILLOWS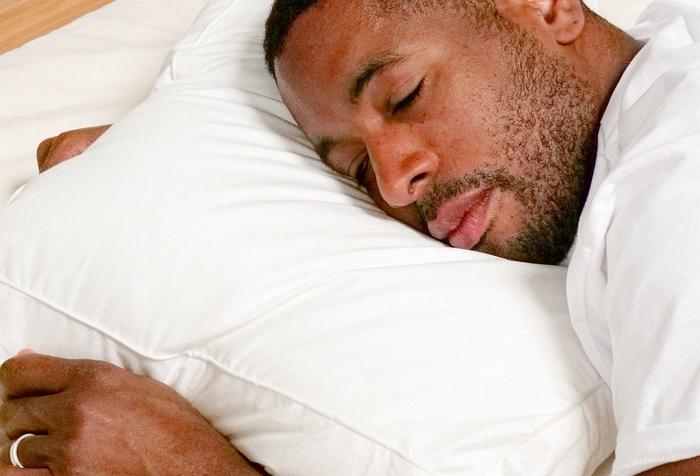 Struggling with a poor night's rest? Take control of your sleep patterns with our Sleep Cycle Calculator. Discover the optimal bedtime and wake-up time personalised just for you, ensuring you experience the full benefits of a complete sleep cycle.