The Best Mattress for Back Sleepers
Last updated: August 2023
Recommended comfort grade for back sleepers
As a back sleeper, you will need the most support out of all of the sleeping positions to ensure you wake up without a sore back. That's why medium to very firm mattresses are ideal - they provide the alignment and support you need.
| BODY TYPE | COMFORT LEVEL |
| --- | --- |
| Lighter to Average builds | Medium to Firm |
| Heavier builds | Firm to Very Firm |
The best comfort grade for your body type
If you're unsure whether to opt for a medium or a firm mattress, this can largely be based off of your personal preference and whatever feels most comfortable for you. However other factors, such as your weight, should also be taken into consideration.
The heavier you are, the more you risk misaligning the spine. This is especially true for those who sleep on their back as the added weight can cause their spine to sink into the mattress further. To combat this, if you weigh above 14 stone, consider a firm or very firm mattress.
What is the best mattress type for back sleepers?
As mentioned for those who sleep on their back, spinal support is the main priority. There are a number of mattress types that can help with this, including traditional spring, pocket spring, memory foam and orthopaedic mattresses.
Pressure points for back sleepers
To understand which kind of mattress your sleeping position is best suited to, it helps if you're familiar with your pressure points, these are the areas which have contact with the mattress. For back sleepers, this includes your shoulders, your heels, your buttocks and most obviously, your back. This is why it's essential to opt for mattresses specially designed to support the spine.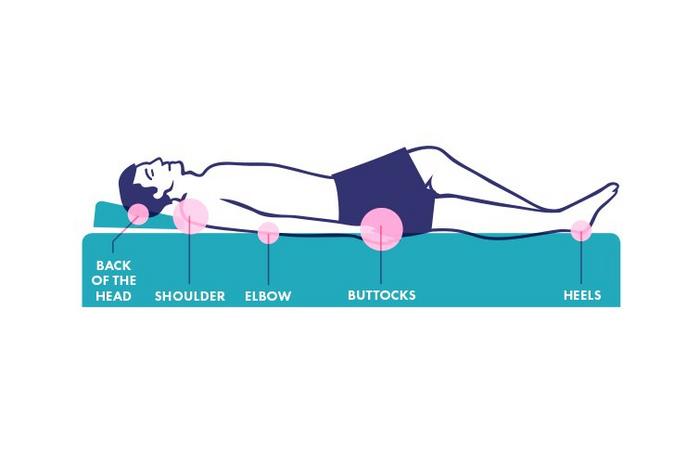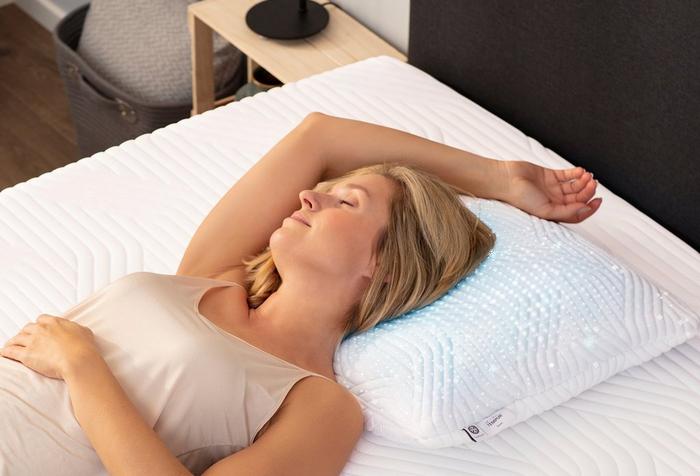 The best pillows for back sleepers
As well as getting the right mattress for your sleeping position, it's also essential to get the right type of pillow. For back sleepers, pillows with a medium comfort grade are advised. Anything too firm will add too much height underneath the neck, whereas anything too thin won't cushion the head adequately. Popular pillow types that offer enough bounce include hollowfibre or wool pillows.
SHOP BACK SLEEPER PILLOWS
Ready to embrace a revitalised you? Start your sleep revolution by using our Sleep Cycle Calculator. It will help you understand the best time to go to sleep at night and wake up in the morning to feel refreshed.