How to Dispose of a Mattress
Last updated: June 2023
Can you throw out an old mattress?
Although it seems like a simple option, breaking up the mattress into its individual components and then discarding or burning them is not advised. Disposing of your mattress in a skip only adds to the UK's worsening landfill problem and burning the components creates a fire hazard. The fumes of which are damaging to the environment, yourself and can get you in trouble with local authorities. So here are a few good options if you're trying to get rid of a used mattress.
Selling your mattress
An obvious solution when it comes to old mattress disposal is to sell your mattress if it's in good condition. Sites like Gumtree, Preloved, Ebay and Shpock are good places to start. If in doubt, price your mattress at about 20% or 30% of the original price to guarantee a sale.
Donating your mattress to charity
If your mattress is in good condition, one of the easiest disposal methods is to donate it to charity. This way you know that your mattress is going to someone in need rather than landfill. Contact your local charity shop to check whether they accept and sell mattresses. Many charities even offer free collection if you are unable to bring the mattress to the store yourself. Popular charities that collect your items include British Heart Foundation, Red Cross, and the Salvation Army.
Recycling your mattress
Although you can't easily throw away your mattress, your local recycling centre will most likely take it off your hands. However, do a little research in advance. Your local council's gov.uk website will list your nearest recycling centres and what materials they do or don't accept. At a recycling centre the materials of your mattress can be broken down into individual components and made into new products. For example, foam can be made into flooring underlay, or springs can be made into new metal products. This is the best environmentally friendly option.
Bear in mind that you'll need a car big enough to fit a mattress inside in order to transport it to the centre. You cannot take waste into recycling centres by foot. If you don't have transport big enough to fit a mattress, you can request that it is collected by the council for mattress recycling. Most councils charge around £10-£20 to pick up bulky items but will differ depending on which city you live in. You can request council collect via your local gov.uk website.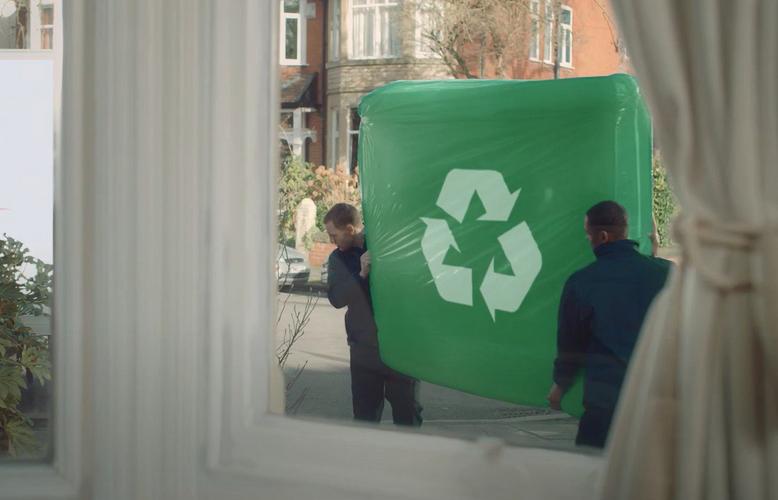 Using a mattress company's disposal service
Finally, the most efficient way to get rid of your old mattress is to leave it in the hands of the company you are buying a new mattress from. For example, at Dreams we collect your old bed or mattress directly from your home when we deliver your new one. Your mattress then goes on to be recycled at our own specialised bed and mattress recycling centre.
Are you unsure whether it's really time to part with your mattress? Our Replace Every 8 campaign lets you know when it's time to get rid of your mattress. And, if you think it's time for a new one, take a look at our full range of mattresses.
More on our recycling