It can be hard to know how to help your child understand a difficult situation that they're going through, what to say and how to make them feel better. The books in this list have been carefully curated as stories which show your child how to handle certain developments in their life and how to not feel all alone as things change drastically around them.
If you feel like you'd like to distract your child from their current situation rather than focusing on it with these books with a message, then look at The Bedtime Story Guide as your source of inspiration for the perfect bedtime story for your little one.
Editor's Note: See more on our dedicated bedtime story topic page.
The Terrible Thing That Happened to Barnaby Rocket by John Boyne
This book stands out from the crowd for its magnificent title alone, but your child will soon discover why its hero is head and shoulders above the rest. Barnaby Brocket is a boy who can float – much to the horror of his parents, who would rather he didn't make a fuss and obeyed the laws of gravity like everyone else. But Barnaby experiences the ultimate betrayal when his parents (almost literally) cut him loose at the age of eight, leaving him to float into the blue – and encounter a hot air balloon! So begins Barnaby's journey, in which he is to be joined by a whole host of new friends, in a celebration of finding and accepting yourself just as you are.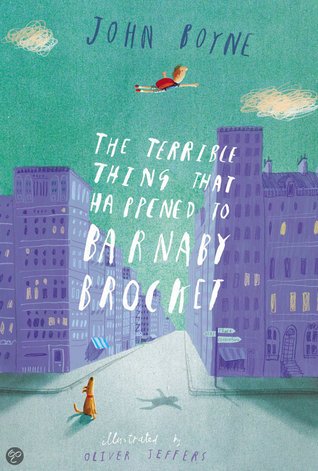 Not Now, Bernard by David McKee
A funny story to be enjoyed by child and parent alike, this is also a more unusual one for our list. Parents will find in this book a cautionary but classic tale for modern times, one that is sure to make you think. When you were growing up, did you ever feel that nobody would listen to you? Bernard's parents are very preoccupied. In fact, they are so busy doing their own thing that a monster reading comics, breaking toys and even eating Bernard up, goes every bit unnoticed! Written and illustrated by the same name that brought us Elmer the Elephant, King Rollo and Mr Benn, McKee's recognisable cartoonish style will have you quickly drawn in.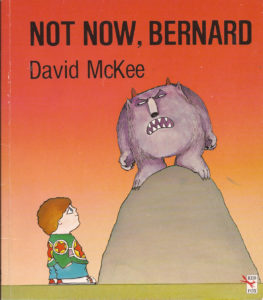 The Black Dog by Levi Pinfold
Levi Pinfold's Black Dog is one of the most beautifully illustrated books I've ever come across. Involving every member of the family in its tale about the Hope household, this is a heart-warming look at facing your fears; how when you really do this can make them so much smaller, and how they might even become something you come to love. ' "He doesn't seem fierce at all now I really look at him," said Mr Hope. The rest of the family agreed.'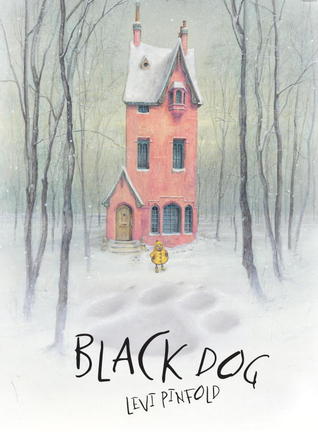 The Day the Crayons Quit by Drew Daywalt (illustrated by Oliver Jeffers)
What happens when your colouring crayons decide that they don't want to be used anymore? This is a brilliant, funny story about a little boy who opens his desk one day to discover that his crayons are missing and in their place is a pile of notes written from his crayons – they've all decided to quit! No longer content with the status quo, fed up of being overworked or forgotten about, they go on strike. Read about life from a crayon's perspective and find out what the little boy's solution is to winning his crayons back. This story will encourage creativity and a healthy resistance of the norm!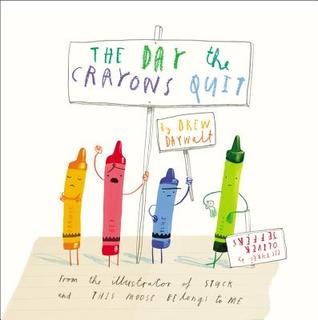 The Heart and the Bottle by Oliver Jeffers
Once there was a girl whose life was filled with wonder at the world around her… Then one day something happened which made her take her heart and put it in a safe place. But after that, it seemed that the world was emptier than before. Would the girl know how to get her heart back? A moving tale exploring themes of love and loss, this book lightly indicates how the actions we take to protect ourselves may simultaneously hold us back from living our lives. Ultimately uplifting and life affirming, we are reminded that there is always hope. Oliver Jeffers, an award winning artist, beautifully captures in his illustrations the special relationships that can exist between people and the worlds in which we live.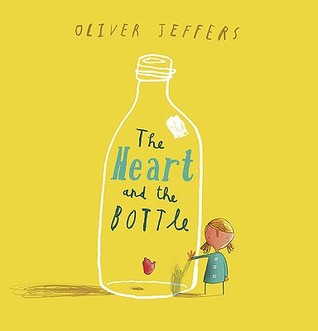 The Unforgotten Coat by Frank Cottrell Boyce
One of the first children's' books I read as an adult, that I really just read for myself! The Unforgotten Coat is laugh out loud funny; try keeping a straight face whilst reading about two Mongolian lads learning Liverpudlian Scouse'. Julia caringly seeks to guide these two class mates through their new home of Bootle, and the Polaroid photos in the book will make you feel like you are on that same journey. This book is a powerfully moving account of the experience and effects of immigration, perceived through the eyes of a child, and is perhaps even more important today than when it was first published five years ago.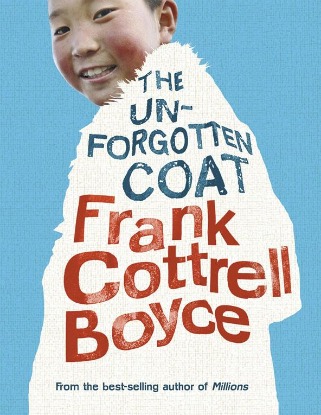 My Dad's a Birdman by David Almond
The topsy-turvy world that David Almond creates in this warming tale suggests just how much parents may need the kind of imaginative play that we usually save for our little ones; especially when life throws up its challenges. Understated and thought-provoking, this story will make you question why we ever allow imagination and creativity to wane as we grow up.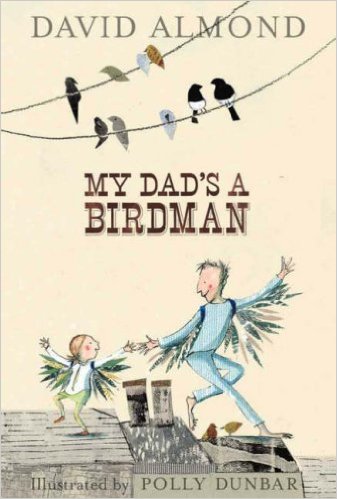 Sylvia and Bird by Catherine Rayner
Sylvia, as the only dragon in the world, is terribly lonely. That is, until she meets Bird. This most unlikely of friendships blossoms, until Sylvia starts worrying that ultimately they may be too different from each other. Will Sylvia risk everything for the chance to find some of her own kind on the moon? Or will she realise the value of true friendship before it's too late? A gentle foray into big questions about who we are as individuals and what makes a friend, this book is also a feast for the eyes, with Catherine Rayner's signature watercolour style giving us the unique shimmer-shiny dragon' Sylvia, in blends of turquoise and aquamarine.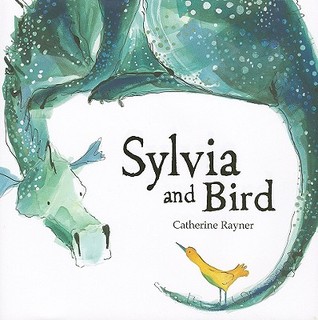 Owl Babies by Martin Waddell
When their Owl Mother mysteriously leaves the nest, Sarah, Percy and little Bill must be brave. But where has she got to, and just what will they do without her? This beautifully illustrated tale is ideal in helping younger children adjust to school and nursery, as they begin to find that their loved ones can't always be as close as they would like.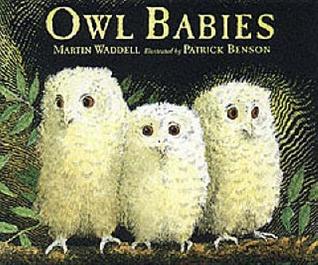 Be Good, Gordon by Angela McAllister and Tim Archbold
A book with the perfect recipe for bedtime fun in a story simply bursting with life: Gordon is a child who, old before his time, always behaves impeccably – that is until a new babysitter is thrown into the mix – one who certainly does not. Lily Jigg-Popsicle's only interest is in dreaming up ways to enjoy crazy play: from pirate ships and springy rocket launch pads to midnight feasts and mud dancing. Can Gordon be led astray … and will his parents notice anything on their return?
Green Eggs and Ham by Dr. Seuss
Few children's writers can rival Dr Seuss's magical mastery of weaving a message into the seemingly ridiculous. Would you try a dish of green eggs and ham? Sam-I-Am is on a mission to persuade the other unnamed character in our story to taste this very delicacy, despite the repeated protest from his respondent that he won't like it. Sam-I-Am's persistence, in wacky rhymes and repetition, does eventually pay off however, and to the recipient's surprise, he does actually quite enjoy it when he finally begins to tuck in. This book has something to say not only to young fussy eaters, but perhaps also to those of us who have lost the knack of trying new things for ourselves. Simple, colourful and full of the charm of Dr Seuss' signature style, you'll enjoy discovering how this book makes absolutely maximum use of its total of only fifty words. So, snuggle up in your kid's bed tonight and relish this great read with your little one.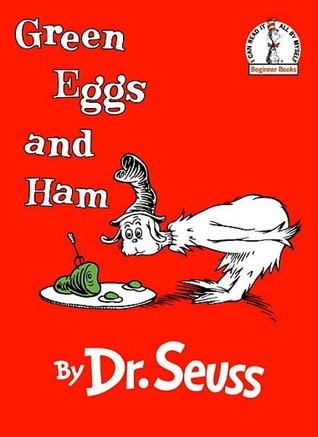 More from the Sleep Matters Club